Successful Virtual Teams Stay Socially Connected
Virtual teams are here to stay in the midst of this unprecedented COVID-19 pandemic. Learn how a successful virtual team stays socially connected.
People have settled into the work-from-home routine, but are they connecting with their peers? Employees are struggling to maintain successful social connections at work.
What does a virtual team look like, and how do people perform and communicate effectively when working virtually?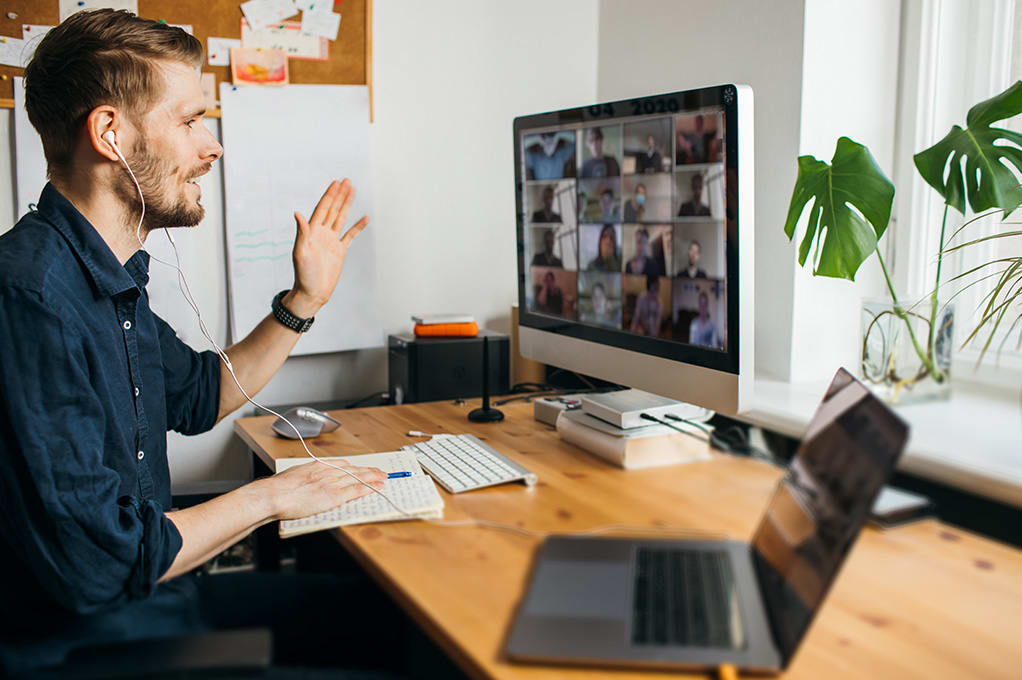 What are virtual teams?
A virtual team is now defined as a group of individuals working collaboratively but distributed geographically. According to a 2018 Cultural Wizard survey, with growing digitization virtual teams grew 25% between 2010 and 2018. With COVID-19 overshadowing most of 2020, the use of communication platforms such as Zoom, Microsoft Teams, and Google Meets have seen a massive increase in their daily active users. A major contributor to this growth is the increased reliance on video calls.
How do virtual teams perform?
If the pandemic has taught us anything, it's that employees can work effectively from remote locations. In some cases, they work better without the added stress of the daily commute which leads to a better work-life balance. All they need is a steady internet connection, a laptop or smartphone and a quiet spot to work. The backbone and strength of a virtual team is proactive members, healthy collaboration and most important, good communication.
Communication Vs. Good communication
A majority of communication in virtual teams occurs in writing—text messages, group chats, emails etc. Hence, team members need to ensure they communicate clearly and effectively. Active communication helps keep teams engaged and productive, despite being in different physical spaces. Managers of successful virtual teams define tasks and processes along with goals and roles for each team member, but they go a step further and communicate with the team beyond work. Ensuring the mental wellbeing of members is as important as meeting deadlines.
Techniques to stay connected
Here are three ways successful virtual teams can establish social connection with colleagues:
1. Make virtual communications a part of reality
Schedule coffee breaks, or plan a virtual lunch meetup. Make it fun and lively by celebrating successes and play games that encourage group participation. Also, turn on your video during calls! Connecting face-to-face grounds the meeting in a more realistic and personal scenario.
2. Sneak in friendly conversations prior to starting the meeting
Every virtual meeting needs to get off to a positive start. Spare a couple of minutes before every meeting to ask your colleagues how they are doing. A lack of social contact with other individuals can hinder productivity, so pleasantries will go a long way. This shows that you care beyond work and helps you stay connected even when you're miles apart. After all, we all miss light workplace banter, don't we?
3. Encourage healthy habits
Offer resources and tips during stressful situations. This will ease work and make the other person feel supported. Try hosting company-wide sessions like "Tasty Yet Healthy Tuesdays" or "Tabata Thursdays"! Look for creative new ways to inspire and motivate each other by sharing and guiding on various aspects of wellbeing like nutrition, fitness, mindfulness, and mental wellbeing.
What ways have you found success in connecting with your teams virtually?