The Importance of a Quiet Place
I gave up the Hong Kong jackpot for a garden in Taipei, where I nurture plants — and they nurture me
It seemed like I was throwing away a perfectly good life. I was working in Hong Kong at a job I loved as a food and travel writer, I could comfortably afford to pay sky-high rent, I even had a rooftop large enough to host barbecues. My friends thought I'd hit the lifestyle-lottery jackpot. So, when I put in my notice after 2½ years in the city and packed up my bags with my boyfriend-turned-husband for Taiwan, I got a lot of surprised why's.
My answer was simple: "I want to start a garden," I'd reply. People would immediately point out that I already had a rooftop garden — not that easy to find in Hong Kong. But what I viscerally craved was my own chunk of the earth, even more difficult to obtain. I wanted a place where I could see a tree seedling grow to bear fruit outside the constraints of a planter.
Today, my husband and I are proud stewards of an 890-square-foot plot of land on the outskirts of Taipei, and our rent for it is $44 (US) a month. Tucked in the hills by the Xindian river surrounded by rows of betel nut trees and lush clumps of fragrant shell ginger, the plot is about a 20-minute commute from our apartment in the city. Though we've had the land for several months now, we have only planted out half of it. It's backbreaking work, where hot days can soar to over 100°F in the high humidity, and where swarms of mosquitoes will nip at every inch of exposed skin.
Because we're in the subtropics with sun and rain all the time, the weeds are especially tenacious. I spent the first two months digging raised garden beds, and now I spend most of my time plucking out the pink-rooted clumps of alligator weed — a glossy green plant that forms a thick mat in the empty spaces around the garden.
In a world that constantly demands our attention, this garden is my quiet place — where I can disconnect from the rest of the world and focus my attention on nurturing my plants. The role of a garden caretaker requires a copious amount of patience. Growing a single vegetable is a multi-week process with no guarantees. Sometimes I'll spend weeks taking care of a plant, and it will be eaten by a giant African snail overnight.
Yet somehow over the months, we miraculously have been able to transform a weedy plot of land into an edible garden. We grow a local variety of butter lettuce, cherry tomatoes, okra, gourds, corn, beans of all sizes and shapes, and a fledgling orchard of baby banana (red and fingerling bananas) and citrus trees (Taiwanese lime, kumquat, and Makrut lime) that we one day hope will give us fruit.
I've gotten a steady stream of salads with the fresh lettuce and tomatoes. With the eggplant, I steam and then marinate them in a dressing of black vinegar, soy sauce, and sesame oil overnight. There's an abundance of beans, and so I'll either add some to a pork stir-fry or just gently blanch them with a bit of salt. In fact, gently blanched with a bit of salt is my go-to preparation for most of the vegetables we grow; there's a joy to eating fresh produce simply, straight out of the garden. Because we're only feeding ourselves, there isn't pressure to be extremely productive and our approach to the garden is that it is strictly a hobby, a place where we can gently unwind and get back to the basics.
Instead of demanding yield from my plot, I see my piece of land as a classroom where I can learn from and experiment with nature. Yes, there are basic guidelines to gardening, but I've found that the best way to go about anything is to spend a long time observing your location. Every growing space is different — whether it's a sunny windowsill in California or a sizable allotment in Taiwan.
Unlike other places in the world, we're blessed with a year-round growing season, though the trade off is soaring temperatures, typhoons, and heavy summer rains. I've come to appreciate cool spring rains and the early mornings before the sun reaches its peak. Through my garden, I also know how the earth here feels in my hands (thick and heavy because of the constant rains) and the subtleties between seasons in the subtropics.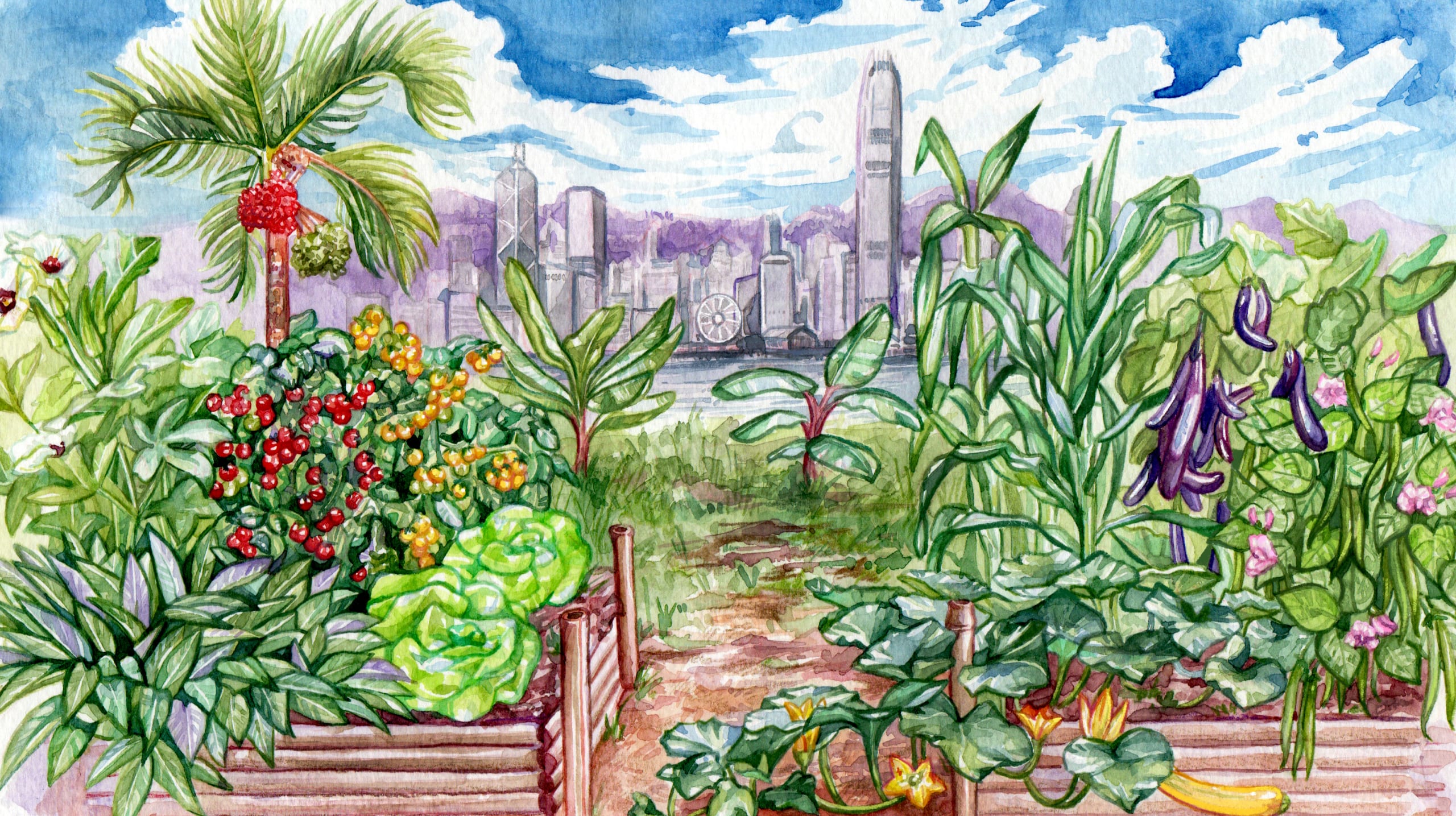 Most of all, starting the garden signified that I could not only slow down — training the part of my brain that forces me to be in the here and now — but I could settle down. As a newlywed, I had grown tired of packing a suitcase every other week and spending days on end on the road as a travel journalist.
Taiwan might be the place to finally grow my metaphorical and literal roots.
RECIPE | Liangban Qiezi
GROW is an ongoing series of columns about farming and gardening as expressions of wellbeing.