Anti-Inflammatory Cookbook
Adams Media (2022)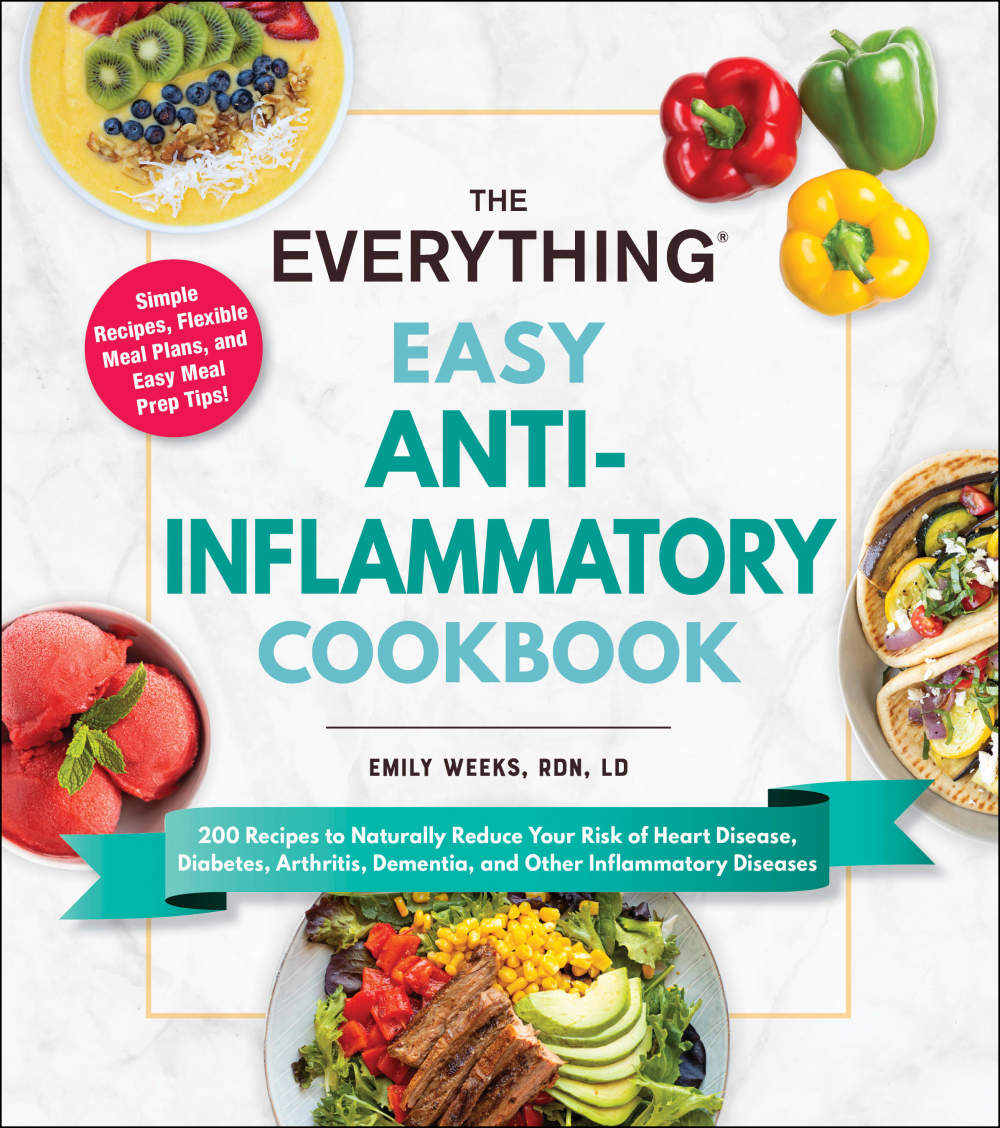 Inflammation is a protective mechanism that helps the body fight against harmful stimuli like injury or infection. Chronic inflammation can lead to cancer, heart disease, and rheumatoid arthritis among other ailments. Nutritionist and wellness expert Emily Weeks explains how to reduce inflammation through diet and nutrition in The Easy Anti-Inflammatory Cookbook, part of The Everything series of healthy cookbook guides. Weeks avoids pro-inflammatory foods like sugar, refined carbohydrates, and processed foods. Instead, she offers 200 tasty and easy to make recipes led by plant-based foods which are high in antioxidants and phytochemicals found in fruits and vegetables, whole grains, and healthy fats. Multicuisine recipes for soups, stews, snacks, lunch, and dinner make this a whopper of a book.
DIALOGUE | Q&A with Emily Weeks
All books in the Nourishing Library have been chosen by our editors. When you buy one via our Bookshop link, Roundglass may earn a commission.
The Benefits
Emily Week's book is about:
Ingredients and foods with anti-inflammatory qualities
The connection between inflammation and disease
Meal plans with anti-inflammatory recipes