How Tech Can Transform End of Life: SAGA, Mideo, and Trust and Will
Every month we join our friends from the Cleveland Clinic to explore three extraordinary new technology solutions for clinicians and home-based caregivers.
Clinicians and caregivers are busier than ever, and keeping up to date with what is new and easy to use can be daunting. Each month Dr. Silvia Perez-Protto, the Director of the Cleveland Clinic End of Life Center, and Michael Hebb, founder of EOL, invite leaders of cutting-edge tech solutions to d showcase their tools.
For our first session, we invited the founders of SAGA, Mideo and Trust and Will to join us. Over two hundred healthcare workers tuned in!
Here is short overview of the technologies covered: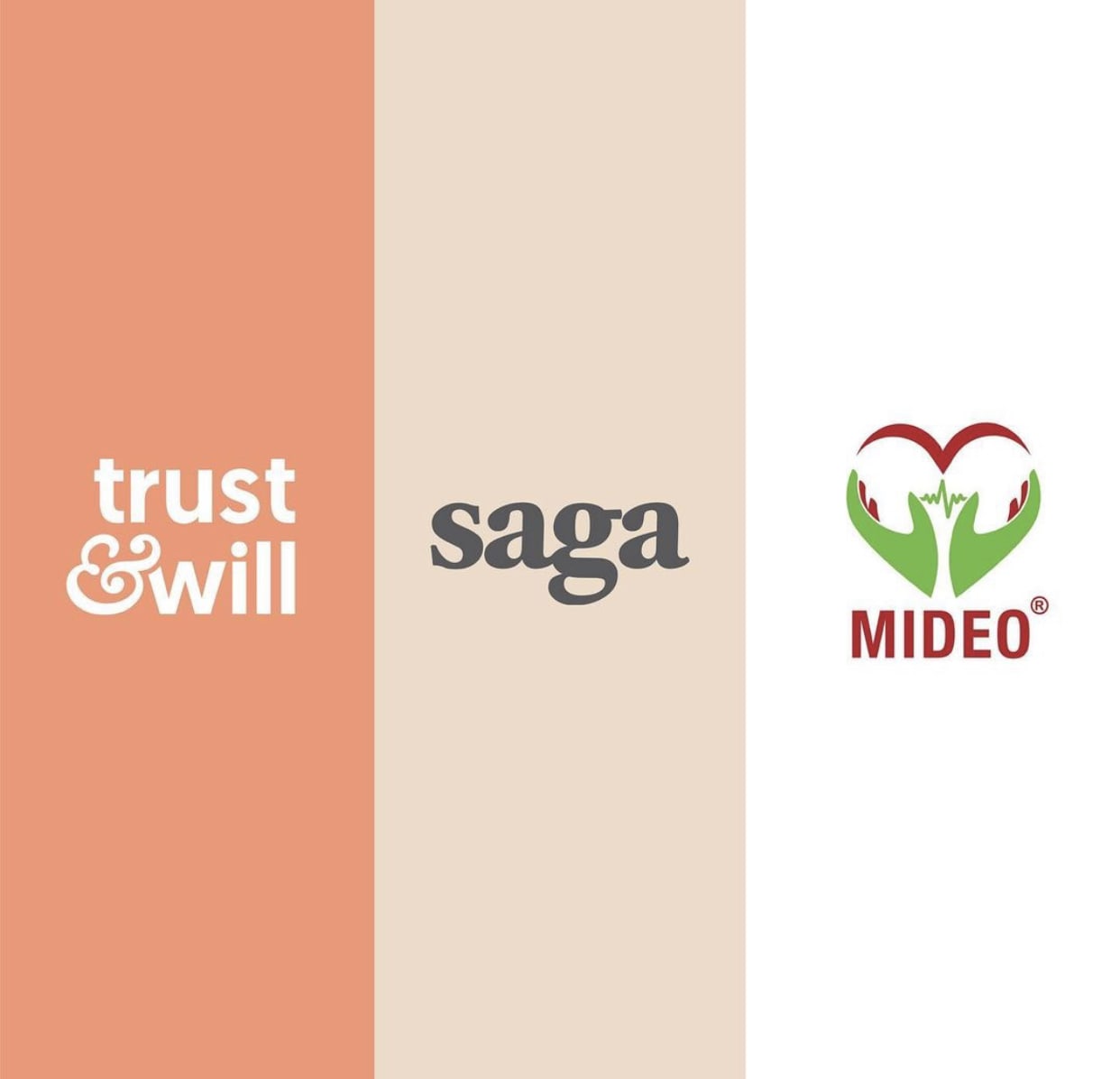 Trust and Will is helping modernize the estate planning industry to make planning more simple and accessible for all Americans. Users can complete and customize their estate plan in 15 minutes. All information is kept safe and secure using bank-level encryption. Creating a complete estate plan with Trust & Will means your children, pets, assets, future, and legacy will be handled the way you want.
Saga is changing the way memories are recorded and legacies created. Saga helps families maintain a loved one's memories in their own voice. With Saga, you can answer fun question prompts like, "What's the biggest trouble you got into as a kid?" Or, record stories of your choosing in your own voice. Collected answers and stories are saved and shared privately with your family. To be on the receiving end can be like getting a podcast of your family's best stories, narrated by someone dear to you.
MIDEO has created an entirely new advance care directive, captured easily by video, and accessed simply by your care team. The MIDEO platform and facilitated approach is full spectrum and appropriate for everyone, from the healthy planner, to the patient with a life-limiting condition. MIDEO takes the guess work out of advance planning for patients and providers.
You can watch the full live session here.
We have a long list of incredible partners, for whom we are so grateful, joining us at these gatherings: End Well, C-TAC, SWHPN, Lou Rovo Center for Brain Health, Schwartz Center for Compassionate Care, Institute for Human Caring, LeadingAge, Votive Health, The Conversation Project, Naveon, Alma, NEDA, Chaplaincy Innovation Lab, EKR Foundation, ADEC, NHPCO, The Experience Lab, Casa de la Luz Foundation, Teaching Transitions, Your Voice Directives, Carely, Caregiving.com, Cambia Health Foundation, Death Cafe, VITAS, and Ohio Nurses Network.