Is TV Getting Better at Handling Death?
A new generation of creators are depicting a different version of end of life on screen. In doing so, television may become a more effective toolkit for those experiencing grief
For decades there was little emotional agility or complexity in the way grief was depicted on TV. Classic tropes tended toward sudden, grisly deaths, as opposed to the long, drawn-out decline that is society's statistical reality. Funerals were shot singularly: an open casket, a complicated family drama with the wake as a backdrop, all wrapped-up in a single 30-to-60-minute episode. And grief as a potent, but short-lived experience, often capped with a moral platitude: people die, but those that survive are strengthened in the process of witnessing death. All of this, counter to most lived experiences and modern research.
That said, we seem to be in a renaissance of grief narratives, written for the small screen, which offer a more nuanced portrayal of loss. New York Times critic Maya Phillips recently wrote about how the final episode of season one of Netflix's animated series The Midnight Gospel profoundly affected her. "I had never encountered such a loving, acute examination of living and death on TV—particularly the death of a parent." Show creator Duncan Trussell's depiction of the complex emotions and transparent conversations between his onscreen proxy, Clancy, and his dying mother provided a catalyst for Phillips' processing of her own heartbreak—at the loss of so many during the pandemic, as well as loved ones, both passed on or in decline—and the future heartbreak she anticipates at the death of her own mother. "How do you prepare for an inevitable heartbreak? It's the question Trussell … asks his mother," who tells him "'to surrender, to cry when he needs to, because grief feels like having your heart broken open—of course that feeling hurts, but that's also proof of love.'" It's a poignant moment that succeeds "where so many stories about grief fail."
In a culture that often treats grief as a private matter, honest depictions on TV can help individuals and families learn about the complexity and diversity of experiences, and the many ways people engage and manage grief over time.
The Midnight Gospel is in increasingly popular company. For the past decade, more writers are approaching death as a topic, whether as a continuous character arch, or as the central conceit of the show. In an article for NPR, Joanne Weingarten, Senior Clinical Coordinator of adult programs at the Our House Grief Support Center in LA, noted that "there's a lot of power in the media starting to embrace grief as a conversation." Instead of a special episode programmed to tackle a difficult topic, as was the trend during the heyday of primetime TV, the new viewing landscape has opened up space for shows that center on the totality of the grief experience.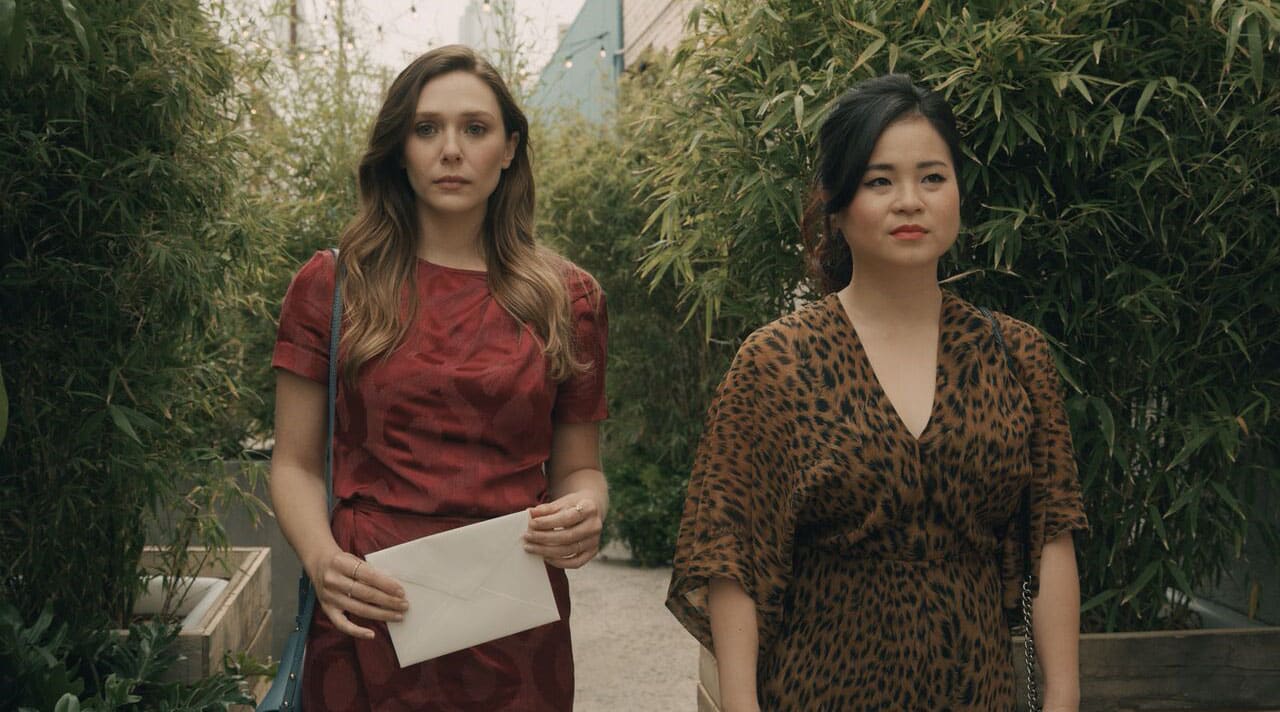 Sorry for Your Loss, which debuted on Facebook in 2018, centers around a young widow, played by Elizabeth Olsen, who grapples with her husband's sudden death and how "those around her are uncomfortable with her grief and want her to move on." Ricky Gervais's After Life chronicles a man struggling with the loss of his wife after a terminal illness. Grief, anger, sadness, and maybe most profound, disillusionment with life, is central to every episode. Rather than resolve the lead character Tony's emotions neatly, it directly confronts his suicidal thoughts and hopelessness. As memorial startup Eterneva wrote in an article titled "Living & Dying in Hollywood": "Increasingly the entertainment industry is facing death head on, with all of the grittiness, heartbreak and, yes, humor, that come[s] with it."
While there's extensive research on how TV and film can serve as social proof, it may be as simple as "… showing us how these characters are feeling, and letting us see that [emotion] without someone jumping in to fix it right away," says Holly Daniels, a former actress and Managing Director of Clinical Affairs for the California Association of Marriage and Family Therapists, who spoke to NPR. In a culture that often treats grief as a private matter, honest depictions on TV can help individuals and families learn about the complexity and diversity of experiences, and the many ways people engage and manage grief over time. "Grief cannot be portrayed in a one-hour TV segment," said Dr. Alan Wolfelt, Director of the Center for Loss and Life Transition, to Eterneva. "We must portray grief in ways that challenge the cultural norm of 'three days off work, and then keep busy and put it behind you.'"
10 critically acclaimed shows from the past decade that depict grief as a spectrum
After Life (Netflix): Ricky Gervais portrays a man contemplating suicide after the loss of his wife to a terminal illness. "After Life has its funny moments, but it is more drama than comedy, taking seriously its exploration of loss, depression, and the resilience of optimism," says Jim Schembri of 3AW.
Dead to Me (Netflix): Christina Applegate plays a widow determined to uncover who's responsible for a hit-and-run that resulted in her husband's death. "The Dead to Me writers continue to be inordinately perceptive at observing how connected anger and grief are," writes Diane Gordon for Collider, "and the many challenges involved with learning to cope and move forward."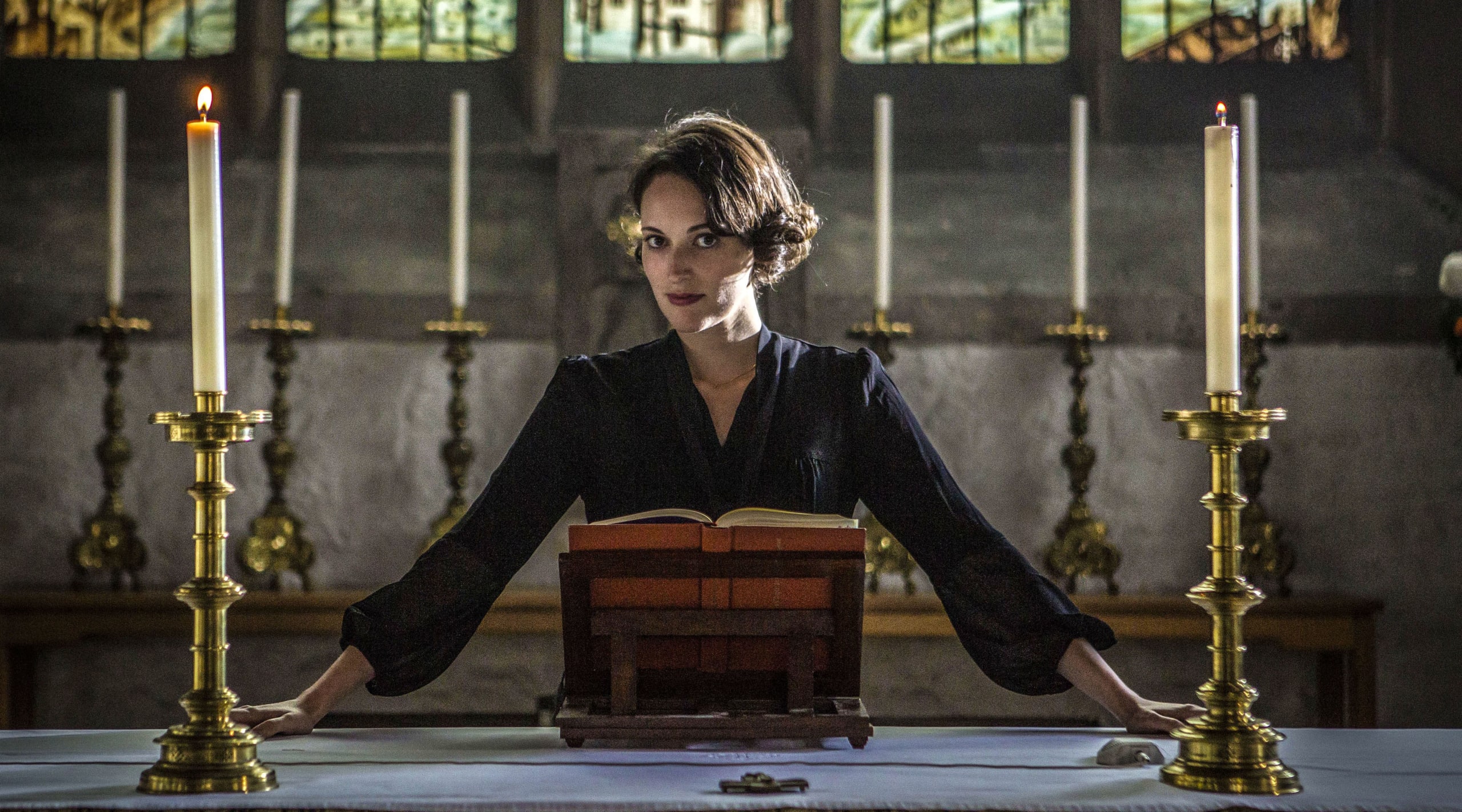 Fleabag (Amazon Originals): Written by and staring Phoebe Waller-Bridge, this dark comedy accompanies a grief-riddled woman as she tries to make sense of the world. "Fleabag reminded me of the brave aspects of many of the Sad Clowns we've encountered over the years, who use the tools they know best in order to cope," writes Matthew Gilbert for The Boston Globe. "They're in a battle with grief, despair, loneliness, and worse, and they refuse to succumb."
I Know This Much Is True (HBO): Mark Ruffalo plays identical twin brothers in a family saga that follows their parallel lives through grief, betrayal, sacrifice, and forgiveness. "A poetic look at mental illness, grief, generational trauma, and guilt, made all the more visceral by Cianfrance's style and Ruffalo's transcendent performance," says Meghan O'Keefe for Decider.
Kidding (Showtime): Jim Carey portrays a children's TV icon dealing with grief and the implosion of his family. "It's hard to imagine anyone else commanding our empathy so well as he walks the line between joy and pain, tearing at our heartstrings then nudging us in the ribs with a chuckle," writes Keith Watson of Metro Newspaper UK. "The effect is unsettling—and meant to be."
Sorry for Your Loss (Facebook): Elizabeth Olsen portrays a young woman reassessing her life after the sudden death of her husband. "Sorry for Your Loss is an intense, emotionally raw meditation on grief. And yet, it's never overwhelming as much as engrossing," says Allison Keene for Collider.
Russian Doll (Netflix): Natasha Lyonne plays a cynical woman in New York City who keeps dying and returning to the party that's being thrown in her honor. "The best part of the show," writes Nabila Hatimy of The Star - Kenya, "is that it manages to keep us chortling, even as they address serious issues of death and mental illness."
The Leftovers (HBO): A series depicting life in a small town after a worldwide Rapture-like event vanishes one-third of Earth's population. "As gonzo as [it] is, it never loses touch with what the show is about," says Willa Paskin for Slate, "coping with unbearable loss."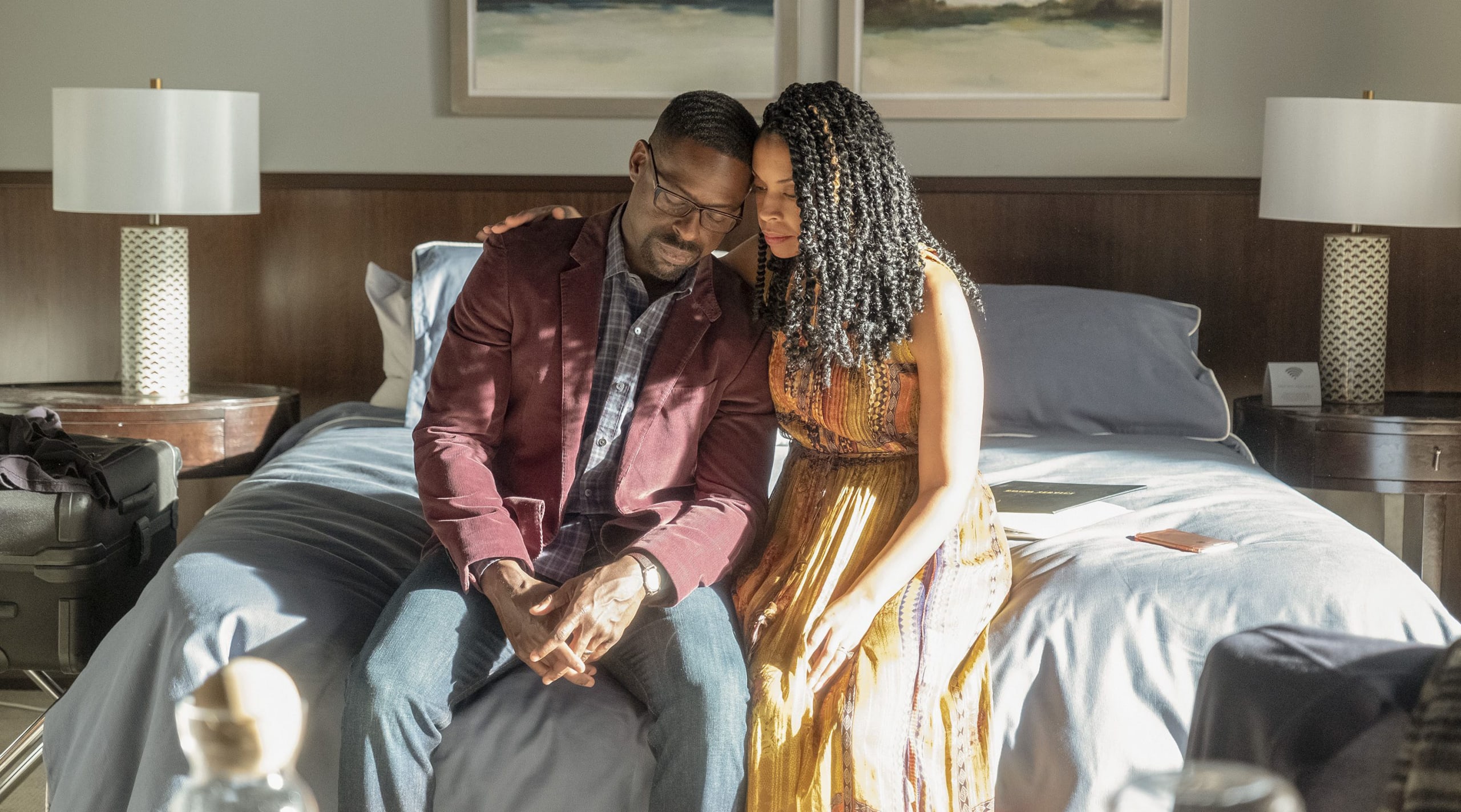 This Is Us (NBC): Made up of an ensemble cast, the show chronicles the highs and lows of the Pearson family's generational story. "The [show's] subtle handling of emotions ... manages to continue to remove the five central characters' layers to uncover their pain. And, every so often, their triumphs," says Silvina Lamazares for Clarín.
Zoey's Extraordinary Playlist (NBC): Jane Levy plays a computer coder who hears people's innermost thoughts through popular songs as a way to cope with her father's terminal illness. "[T]he merits of the show: the singing and dancing, the characters' emotional bonds, and—its greatest strength—writing that takes complicated human emotions seriously," says CJ Sheu of Critics at Large.
···
Header Photo: Cristian Blázquez Martínez/iStock/Getty Images Plus