Alice Waters Remembers Mentor Lulu Peyraud
In November 2020, we joined Tembi Locke and Kate DeBartolo to host a conversation with luminary chefs Alice Waters, Dan Barber, and others, for a legacy celebration of those we have cooked with and those we have lost.
We started by asking Alice how she met her mentor and dear friend, Lulu Peyraud. Lulu's life, friendship and mentorship influenced countless renowned chefs across the globe. We wanted to know what it was like to be with her.
"I met Lulu in the mid 70's and I remember seeing her for the first time at Domaine Tempier, right there in the south of France. She was standing outside waiting for Richard Olney and me as we came in the driveway that was lined with beautiful trees. There was something about her smile; she just lit up.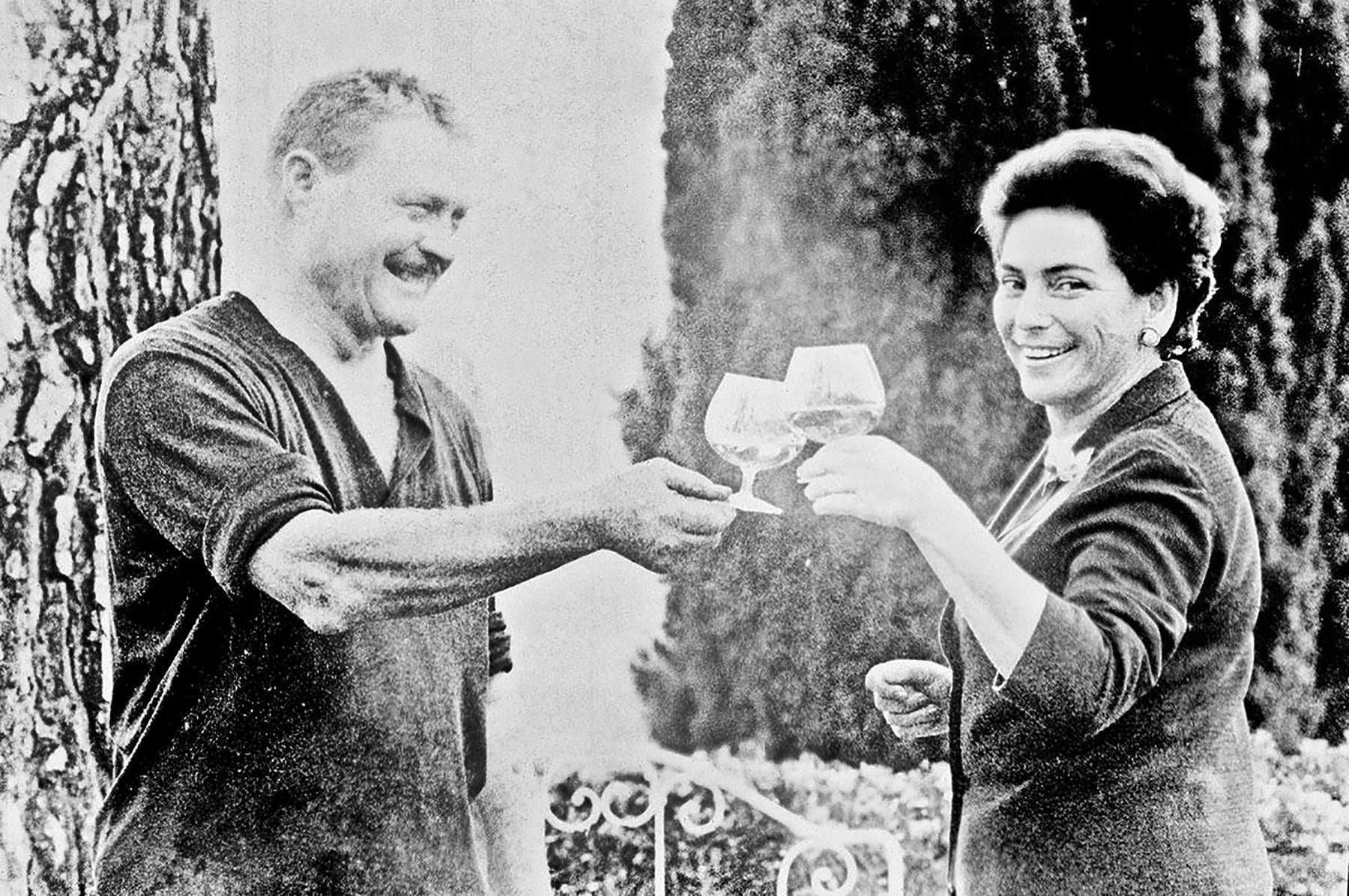 She had a way of being so present with everyone she met, listening very intently to what you were saying and thinking. You had the impression that she was your best friend.
I had many meals at Domaine Tempier and they always started the same way. Maybe you'd have a little glass of champagne, and some little special toast with butter and sea urchin roe before you went into the dining room. Lulu always set the table beautifully at lunch time. It was an oval table with a pressed tablecloth. Oval tables aren't like round tables that can separate people; oval tables bring people together and you can always add someone. She was always willing to do that. Lulu used dishes that had been in her family for years. She was never fussy about the table; there were just beautiful objects around the room. And that's how it began."
It was clear to us as Alice spoke about Lulu, her every word vibrating with tenderness, that beginning with their meal together, Lulu had reverberated through Alice's entire life. We asked Alice, while Lulu impacted many lives, to speak about the specific effects she had on hers.
"Simplicity is one thing, for sure. Beauty is another. And of course, hospitality. But it was the aliveness of the food that always took my breath away. With Lulu and me, it was always that feeling of kinship." Alice patted her right shoulder and said, "I can feel her here, and she will always be right here with me."