50 Ways to Leave Your… Body
Article
4 mins
Rituals & Ceremonies
Explore all of the new ways we can honor our loved ones!
We hope you got the Paul Simon joke.

Up until the 21st century we had few options for what to do with the body of a loved one (or ourselves) when death came knocking. Today, death care and memorialization is a hot spot for innovation. While some people still opt for a traditional burial or cremation, others are taking more creative routes.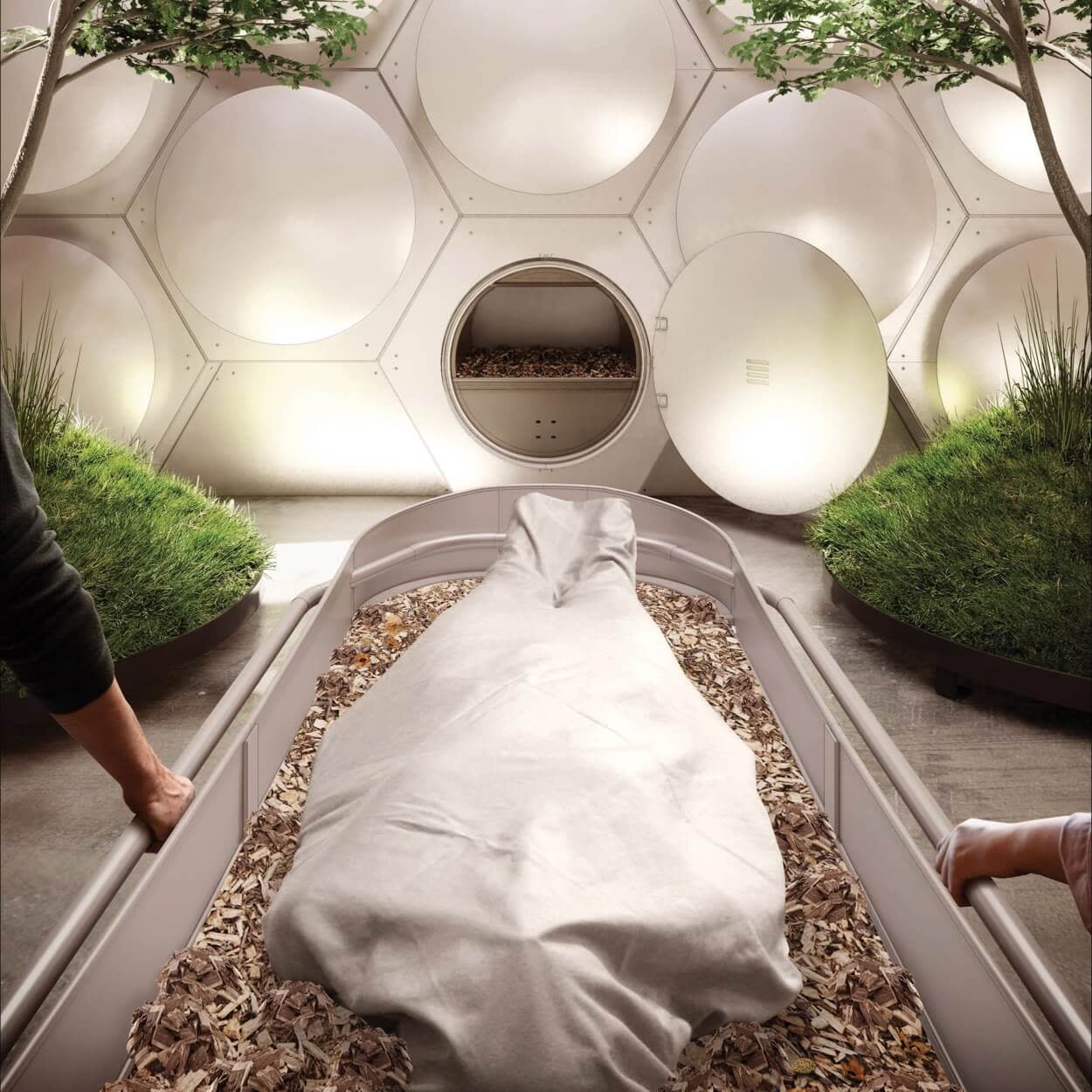 According to a 2018 survey by the National Funeral Directors Association, nearly 54 percent of Americans were considering a green burial and 72 percent of cemeteries reported an increased demand. A green burial means the body is either shrouded and placed directly into the ground or placed in a biodegradable casket that does not harm the soil or interfere with the decomposition process. If a biodegradable casket is used, no concrete vault surrounds it. One biodegradable option is an elegantly designed macramé casket by Leaves With You, made with recycled cotton rope, natural dyes, and fair trade-sourced wood. You also have the option of making your own casket, inspired by The Coffin Club, a group of retired New Zealanders who started gathering together every week to make their own coffins. There wasn't a boring one in the bunch.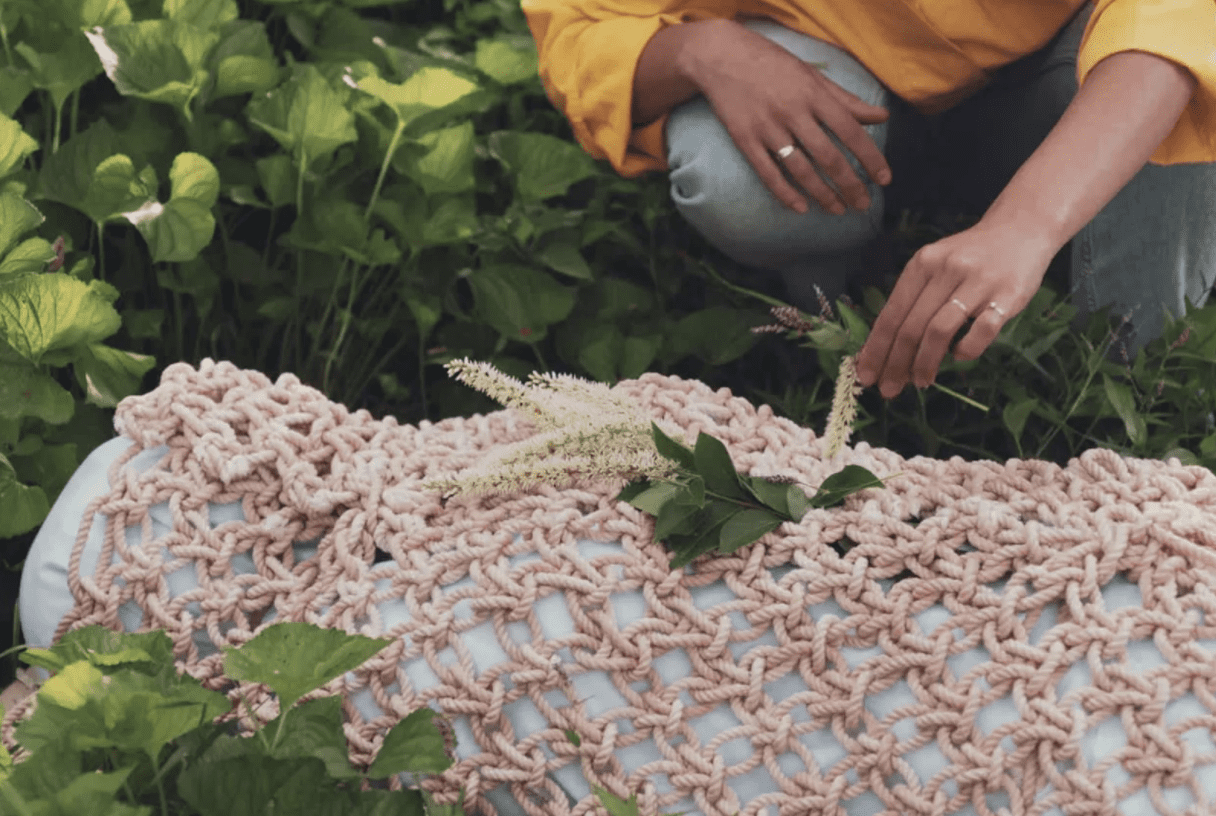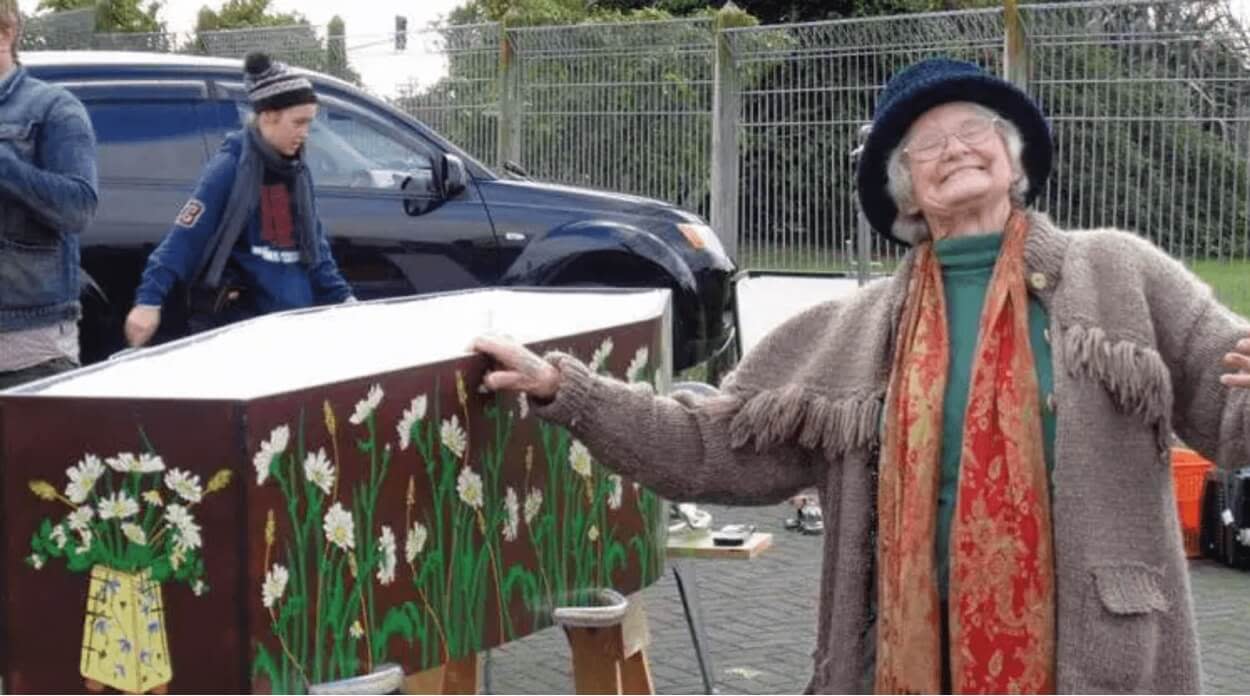 No matter what casket you use, in green burials, bodies are not embalmed. Embalming fluid typically contains formaldehyde, glutaraldehyde, methanol, phenol, ethanol and water. Sometimes dyes are involved to give the skin of the deceased a "life-like" appearance. One trouble with embalming is formaldehyde's high level of toxicity. Exposure to formaldehyde has been linked to leukemia, sinonasal and nasopharyngeal cancer — it just doesn't seem like the kind of thing we want populating our soil. Green cemeteries go the extra mile by not using artificial pesticides on their property. A natural burial, having the same characteristics as green burial, differ because natural burials can occur in some traditional cemeteries where pesticides are used.
While only about five percent of Americans chose cremation in the 1970's, in 2018, the cremation rate was around 53 percent. Cremation is a method by which the body of the deceased is burned inside a chamber of open flames and thereby reduced to its basic elements and bone fragments. While it is more environmentally friendly than traditional burial, cremation still poses issues. The natural gas used to burn the bodies releases greenhouse gases. We like to minimize greenhouse gases because they trap heat from the sun in the earth's atmosphere, which causes the temperature of the earth to rise.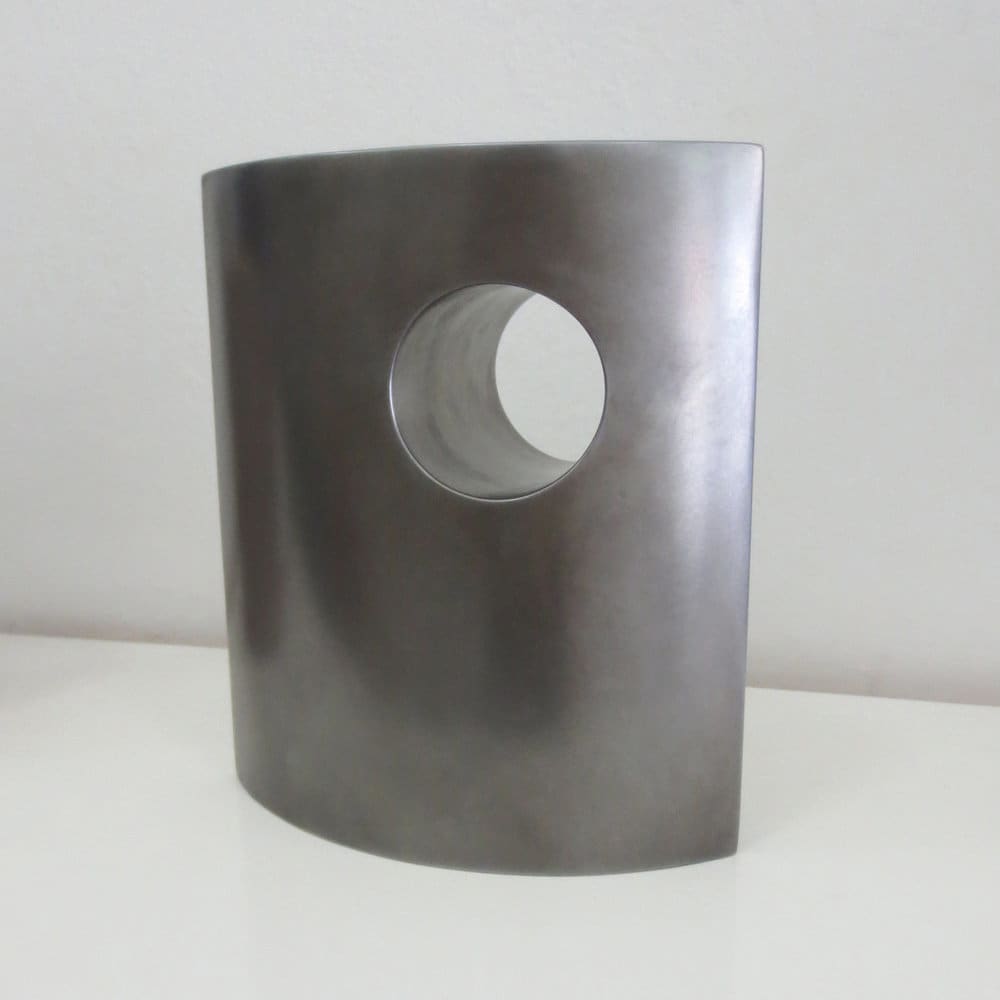 If you choose to go down the path of ashes, you may want to keep going further into the realm of physical beauty. Your funerary urn can be designed by Seattle artist Greg Lundgren or renowned architect Tom Kundig and made into a stunning piece of art. Perhaps you want to feel your beloved close after their death; the remains of our humans or pets can now be solidified into "parting stones" that we can actually hold in our hands.
Should you want them even closer, you might have the remains turned into a diamond that you can wear for the remainder of your life and pass down when you are gone. If looking at the image of your beloved brings more comfort, a large number of particles of the cremains can be transferred onto a favorite portrait image of the deceased.


For the nature lovers, you may find yourself in Better Place Forests where ashes can be mixed with soil and placed at the base of your chosen tree, continuing the life cycle of the forest. This process allows pristine landscapes to become protected forests. You could alternatively choose a Bio Urn where cremated remains are placed and then topped with a natural additive to protect the roots, then joined by the roots of a young tree. If the ocean feels more like home, ashes can be mixed with concrete and molded into a reef ball that is placed on the ocean floor to create marine habitat and prevent erosion.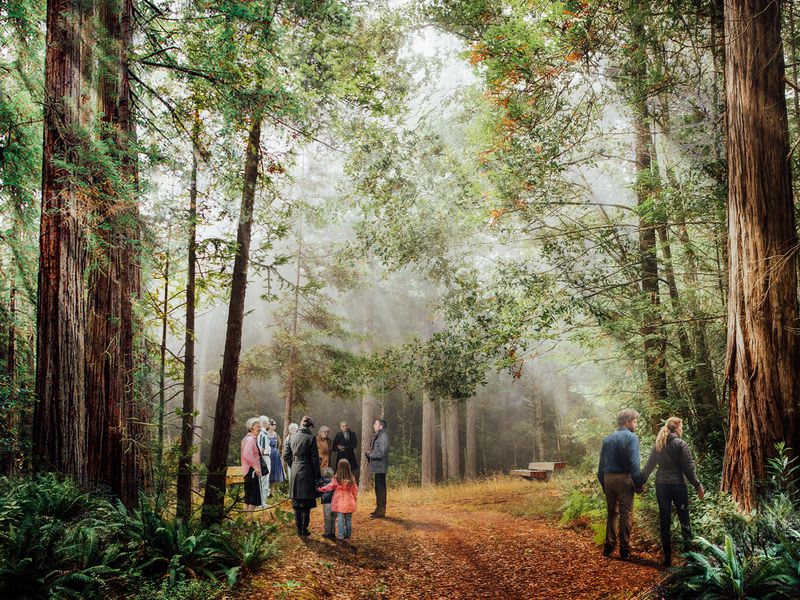 Another water-based possibility is aquamation, also called alkaline hydrolysis or green cremation. Aquamation reduces the carbon footprint by 75 percent compared to cremation. The body of the deceased is placed in a pressurized chamber with water and potassium hydroxide or sodium hydroxide and the temperature is raised to around 350 degrees. The process dissolves the body into soft bone fragments. Ultimately, the remains look similar to those from cremation except they are pure white, and more bone fragments are preserved.
Natural organic reduction is another earth-friendly option legalized in Washington in May 2020. The process gently converts human remains into soil by placing the body in a reusable container with straw, wood chips and other natural materials. The ratio of carbon dioxide, nitrogen and oxygen are controlled, which allows microbes to speed up the rate of decomposition. The process usually takes four to six weeks and uses an eighth of the energy of cremation. A substantial amount of soil per person is created from natural organic reduction, an estimated cubic yard.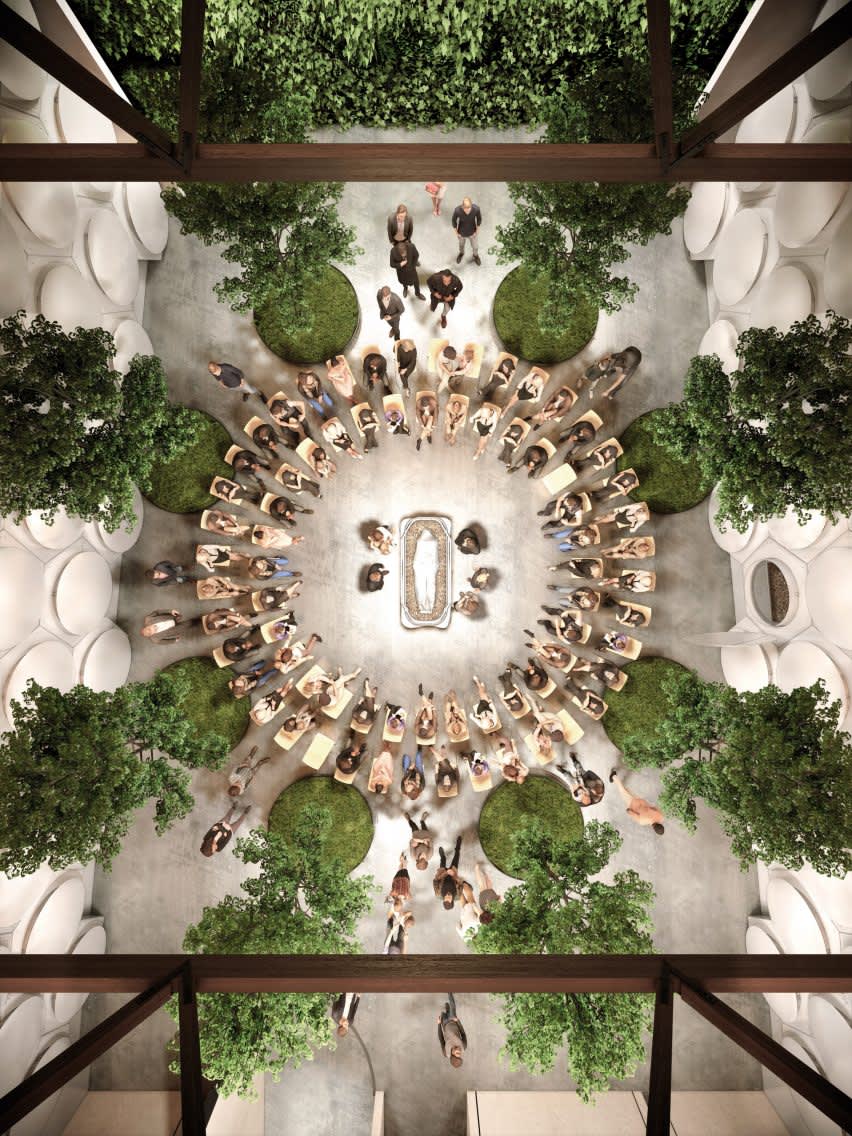 We're a creative species, that's for sure. May we all rest easy in infinity, no matter how we get there.