Plant-Based India
The Experiment, LLC (2022)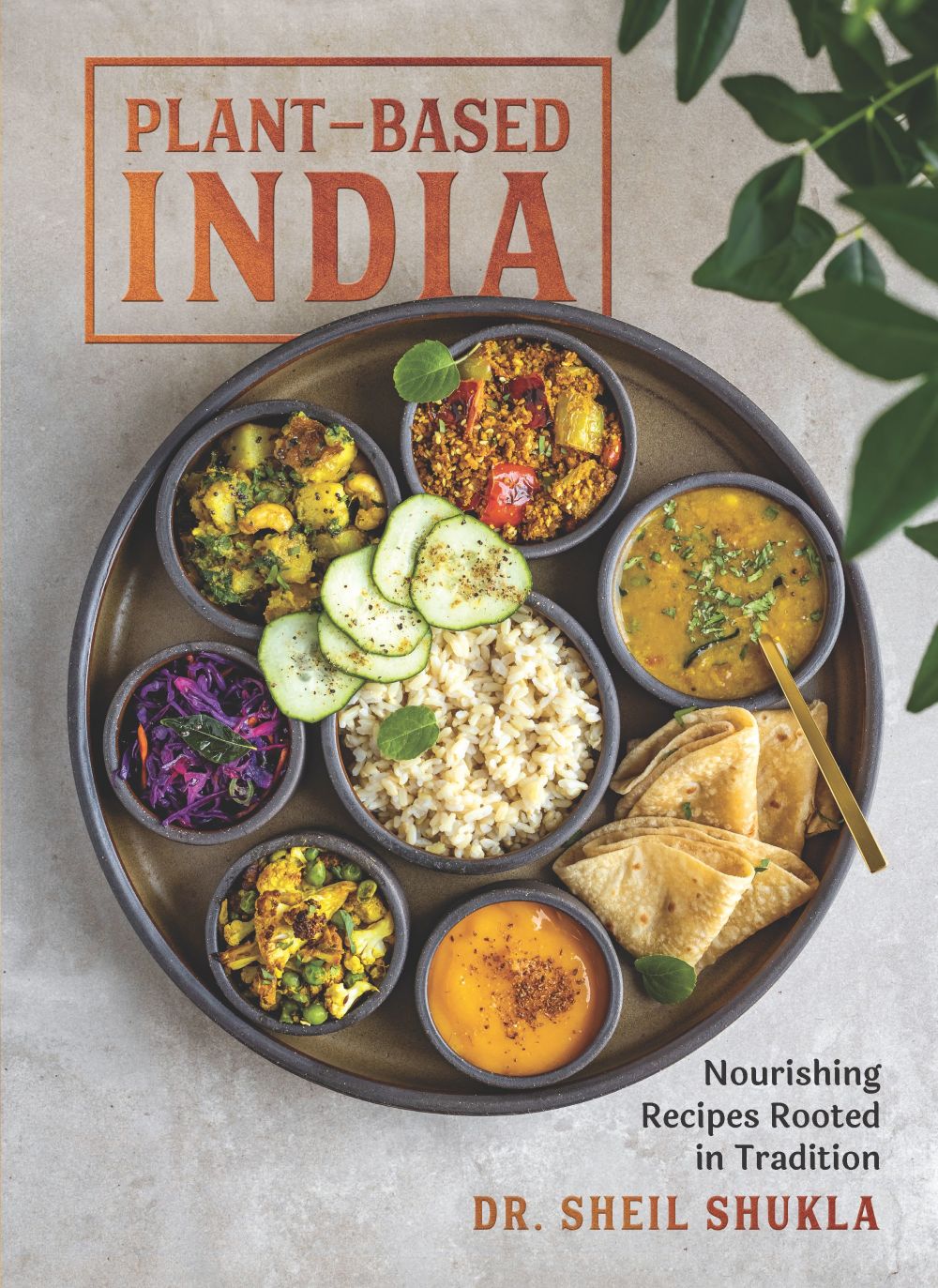 Born and raised in the United States, Dr. Sheil Shukla sought out the ancestral nutritional science and the wealth of plant-based food from India as a graduate student, hungry and yearning for the taste of home food. It was, he admits, a natural progression of his studies to be an internal medicine physician and as a newly converted vegan. Visiting Gujarat, a western state in India and home to his parents and grandparents, Dr. Shukla leant how health and therapeutic ingredients are organic to his family's cooking. Recreating some of the traditional recipes of his Ba, or grandmother, has led to his first cookbook, Plant-Based India which received a James Beard Award nomination. It offers a wide range of healthy Indian vegetarian recipes that are easy to make and can double as daily meals and party specials. Splashed with drool-worthy photographs, you can expect both traditional Indian and inventive Gujarati-American dishes. (Cereal no Chevdo or Dabeli Crostini for snacks, anyone?) Dr. Shukla says food is his way to wellness, and this book is a delicious testimony to that.
DIALOGUE | Q&A with Dr.Sheil Shukla

All books in the Nourishing Library have been chosen by our editors. When you buy one via our Bookshop link, Roundglass may earn a commission.
The Benefits
Dr.Shukla's cookbook explains:
How to cook simple vegan and vegetarian meals daily
The connections between culinary nutrition and cooking from scratch
Nutritional science behind plant-based recipes from India