Veggie Burgers Every Which Way
The Experiment (2023)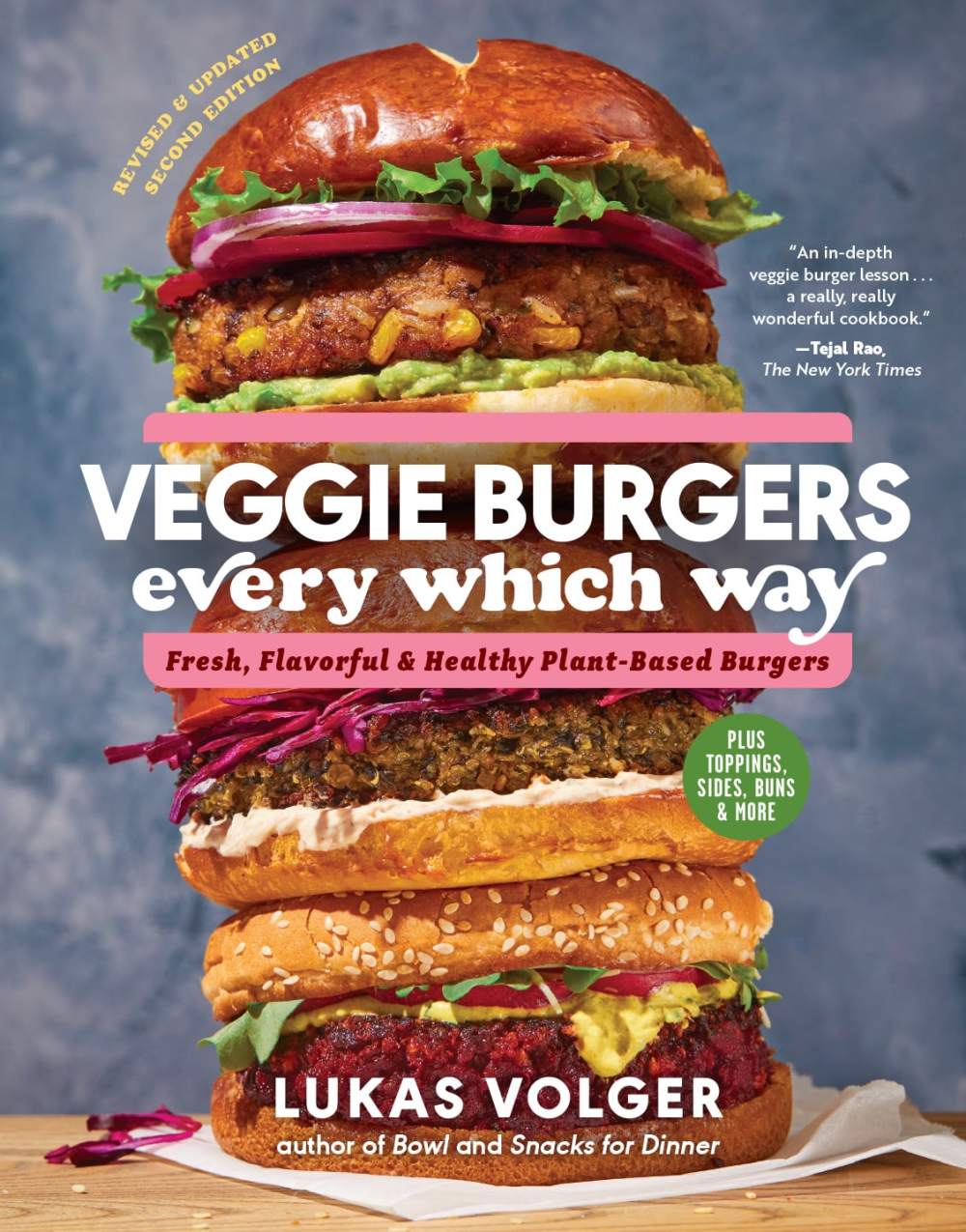 Lukas Volger's second edition of "Veggie Burgers, Every Which Way" is a mouthwatering masterpiece that proves veggie burgers don't need to imitate meat to be downright delicious. Since the first edition published in 2010, Volger says the skeptical attitude to veggie burgers has changed and his cause to view veggie burgers as an independent category of food has found many takers. With a focus on fresh, flavorful vegetables like beets, legumes, and fava beans, Volger crafts plant-based patties that burst with vibrant flavors. From the humble rice and quinoa to the unexpected millet and tofu, every ingredient is used to its fullest potential. But Volger doesn't stop at the patties; he pairs them with an array of tantalizing condiments and toppings that elevate each bite to new heights. Volger's accessible approach to vegetarian cooking shines through, and with his guidance even the most novice cook can even create vegan and gluten-free buns from scratch. "Veggie Burgers, Every Which Way" is a must-have for anyone seeking to savor the fresh, wholesome goodness of plant-based burgers.
DIALOGUE | Q&A with Lukas Volger

All books in the Nourishing Library have been chosen by our editors. When you buy one via our Bookshop link, Roundglass Living may earn a commission.
The Benefits
Read this book to learn:
Ways to pack America's favorite food with veggie goodness
Recipes for nutritious burgers using vegetables, lentils, and beans
How to skillfully coax bold burger flavors