50 Desi Super Drinks
Rupa (2021)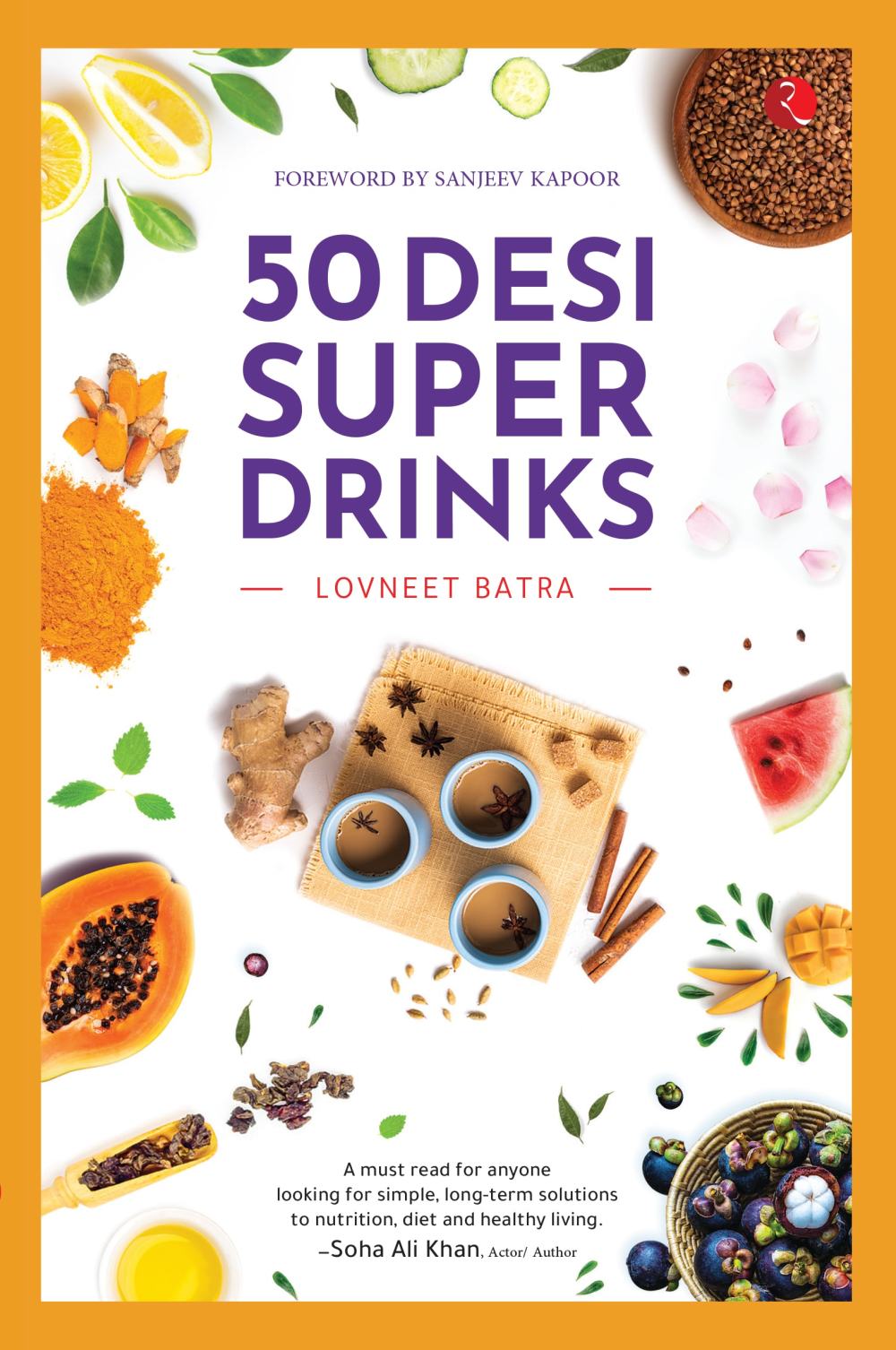 Indian nutritionist and TV host Lovneet Batra cuts through the glut of diet advice and fitness fads in her book 50 Desi Super Drinks. In the age of superfood smoothies, she advocates traditional Indian drinks that are both hydrating and healthy. Batra believes that beverages made from widely available, everyday ingredients are the easiest way to drink your way to good health. She illustrates "the power of drinking well" through plant and even dairy-based elixirs, decoctions, and other drinks. From turmeric milk to besan sheera (a chickpea flour drink), and kahwa to kokum fig sherbet, Batra lists a tempting combination of well-tested and more adventurous recipes.

All books in the Nourishing Library have been chosen by our editors. When you buy one via our Bookshop link, Roundglass may earn a commission.
The Benefits
Learn about the detailed health benefits and nutritional profiles of ingredients and recipes that are drawn from Indian herbal wisdom and Ayurveda.
Control sugar cravings with nutritional drinks
Plant-based vegan beverages that promote satiety
Recipes to elevate your day with smoothies and water infused with herbal goodness