National Geographic Okavango Wilderness Project: Life in The Camp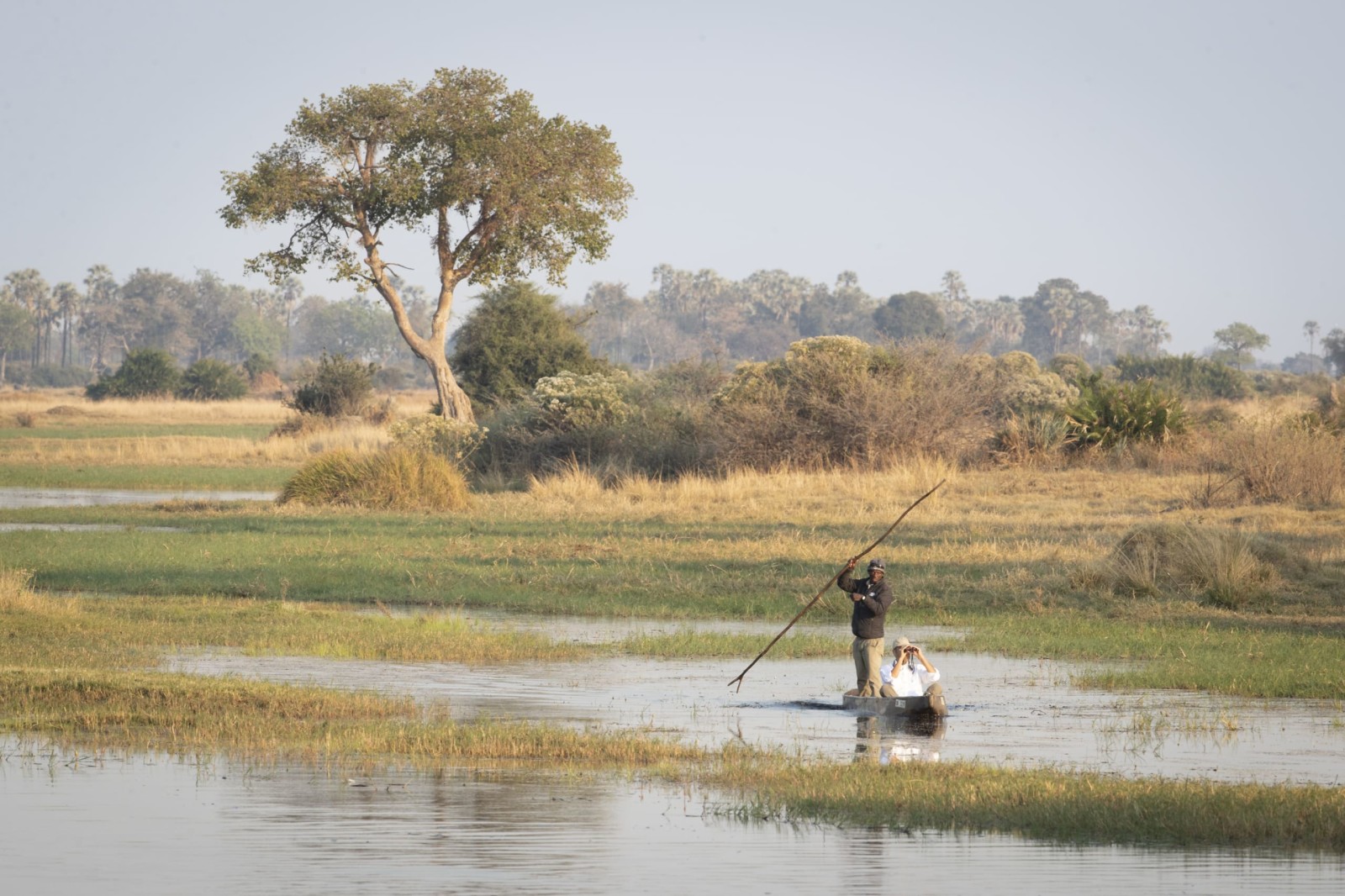 The National Geographic Okavango Wilderness Project team is working to protect the delta and its source water, on which all life forms in the delta depend for sustenance.
I'm a big champion of conservation and have always been keen to know how conservationists work on the ground. So when my good friends John Hilton and Steve Boyes from the National Geographic Okavango Wilderness Project offered me a chance to join them for a night at their camp and for part of their journey across the delta, I was super excited. The project team is working to protect the delta and its source water, on which all life forms in the delta depend for sustenance.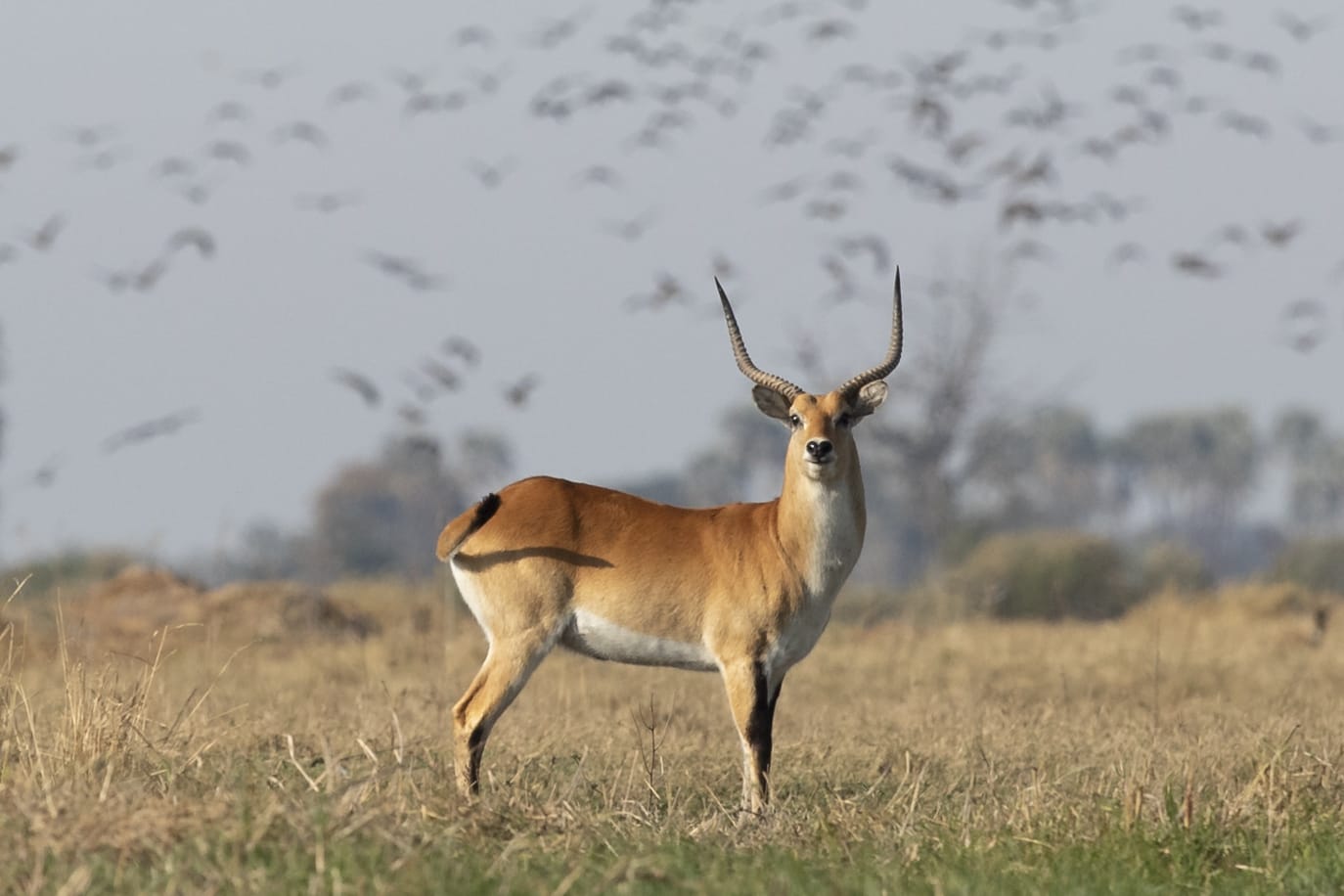 I met Steve and the team at their campsite in the delta, just as the sun was setting across the magnificent plains, and a herd of elephants ambled past. Steve has been doing these expeditions since 2015, with a multi-national interdisciplinary team of researchers, polers, photographers, and filmmakers to document the treasure trove of scientific data in these rich ecosystems. Along the way, they have discovered more than two dozen species entirely new to science.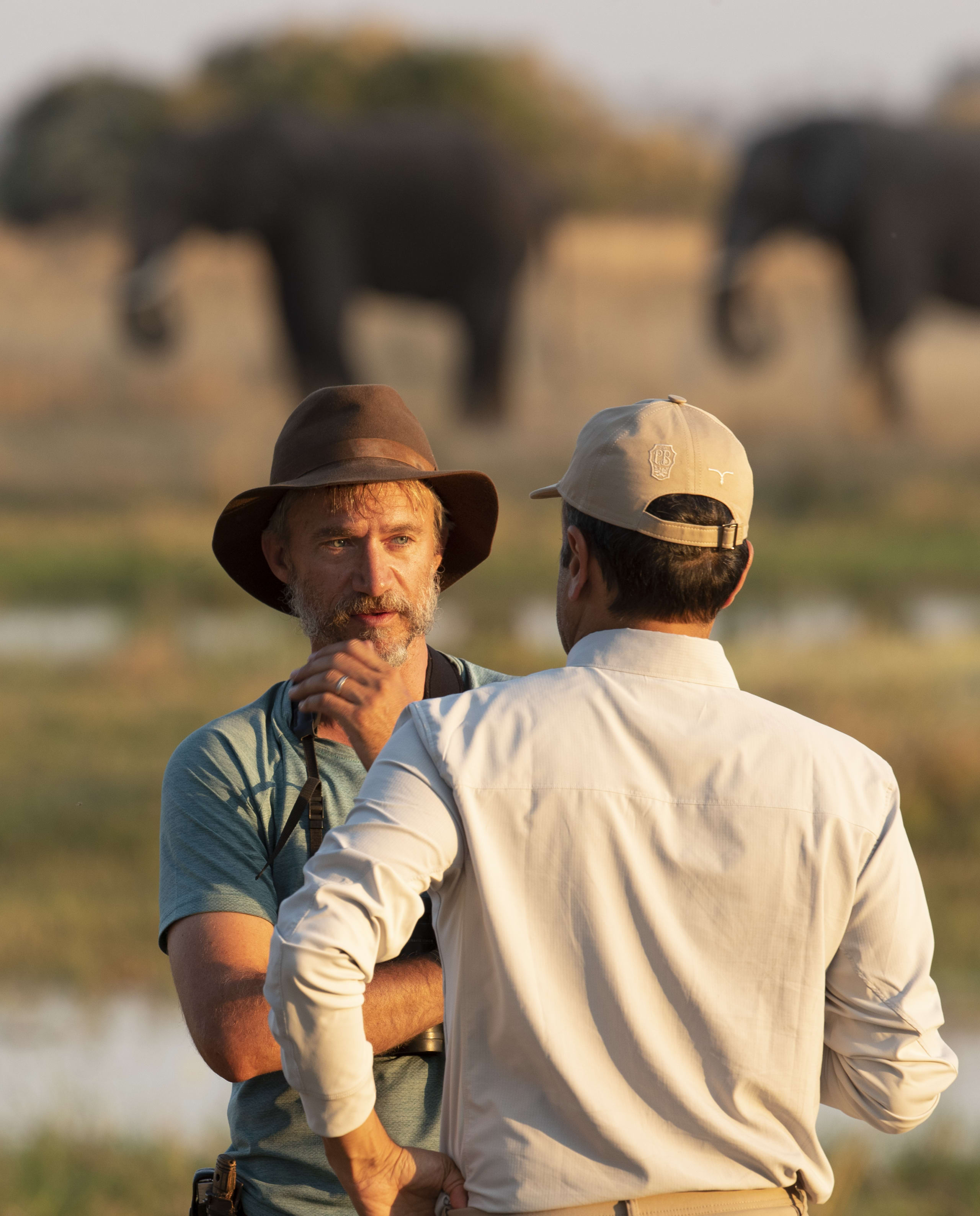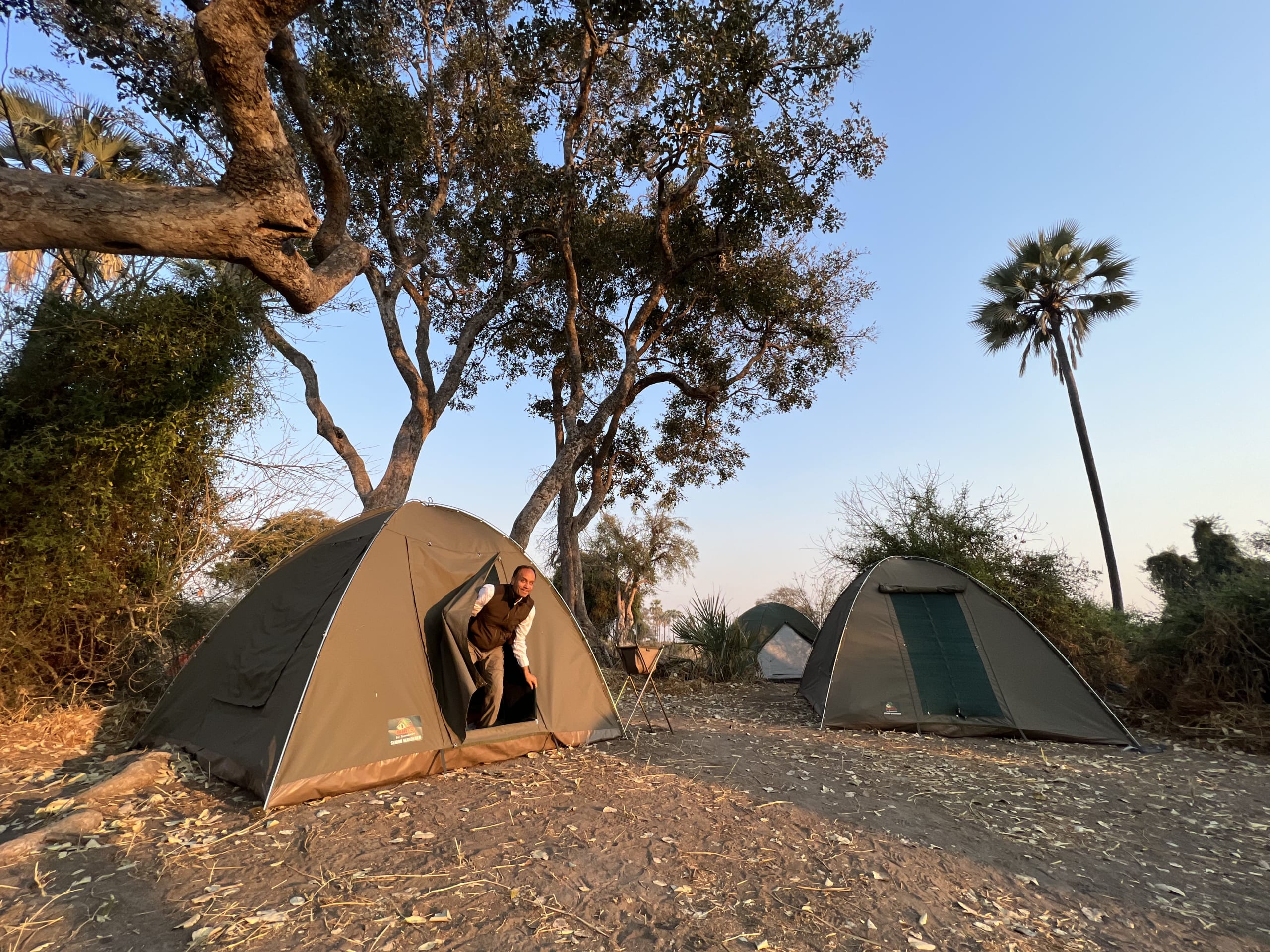 Life at camp is simple, and yet has everything you could possibly need. The team carries all vital supplies, including enough food to last them for weeks at a time. Fresh vegetables and fruits are a luxury, and often the most practical and portable meal is rice and beans, which I was treated to on my night with the team. Perhaps it was the company, the night soundscape punctuated with hyena whoops and elephant rumbles, or the taste of food cooked on fire, but it was truly one of the most delicious meals I've had in a long time. The camp experience helped me reset in nature.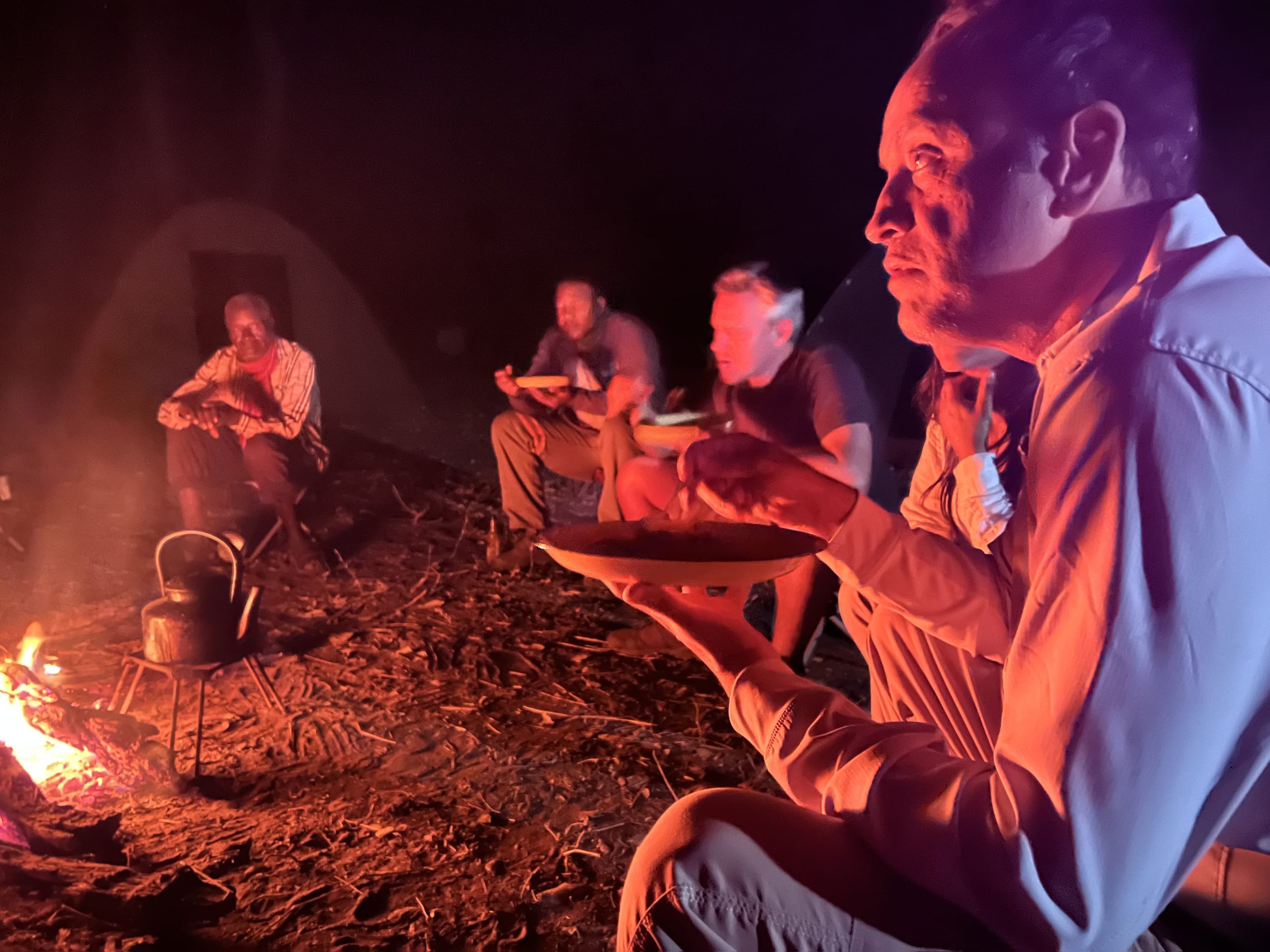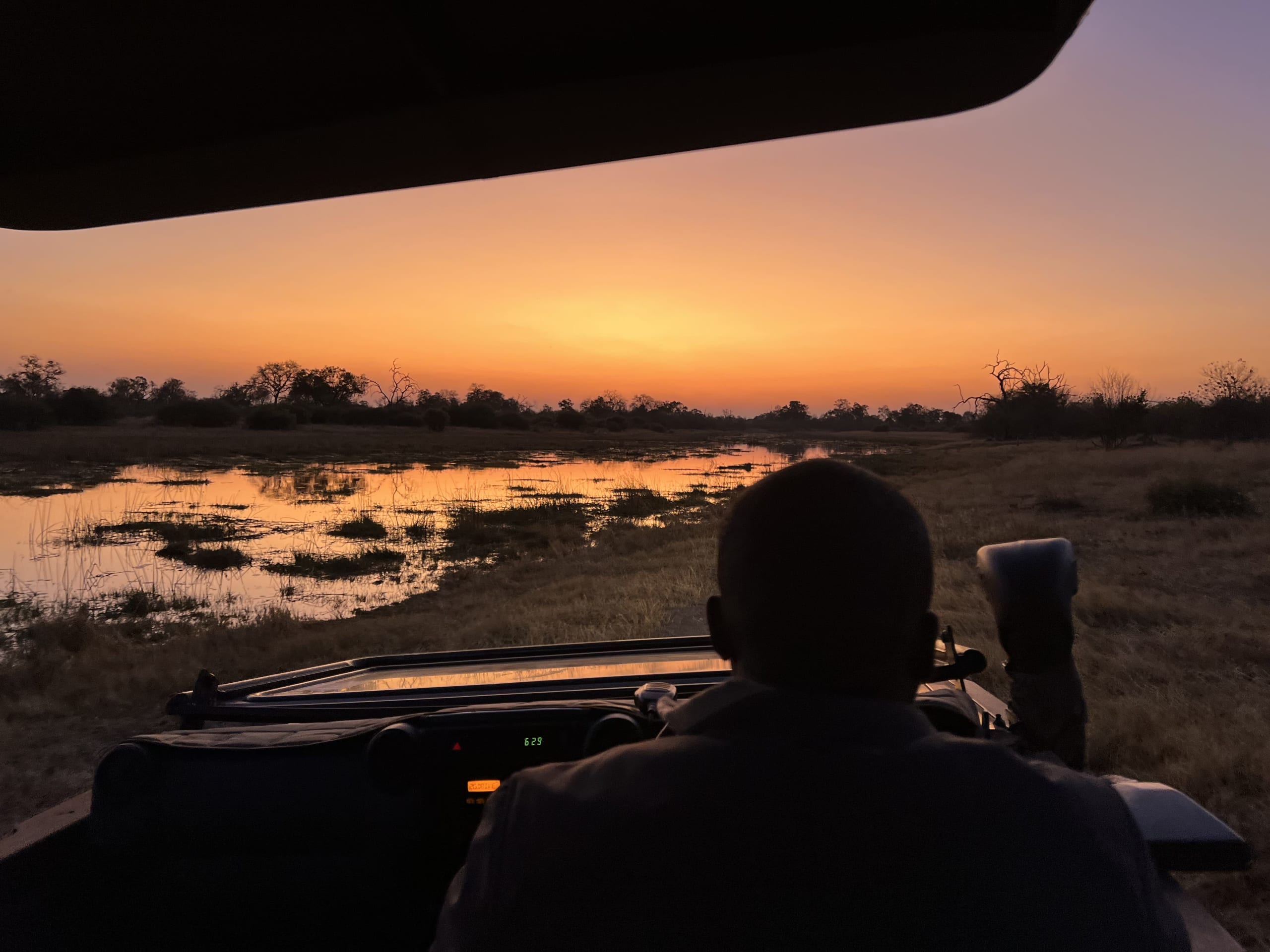 Next morning, I woke up to a bustle of activity, a blazing fire heating up water for much-needed coffee and a hearty breakfast of oats and honey. On this expedition, I met some old faces, and some new, like illustrator George Butler, who has documented many conflicts through his evocative drawings. For the expedition, his assignment was to capture the intimate details of life on the expedition.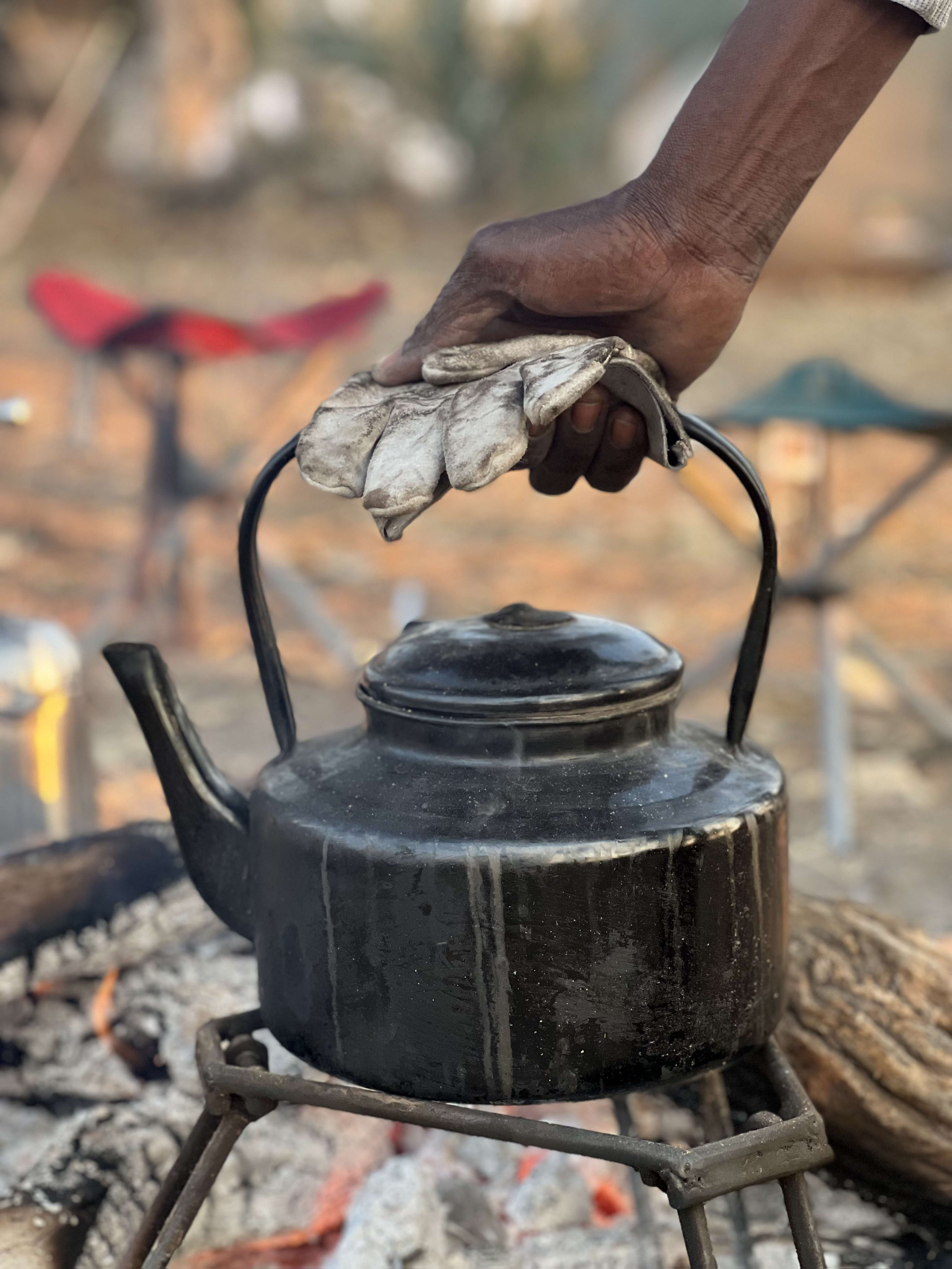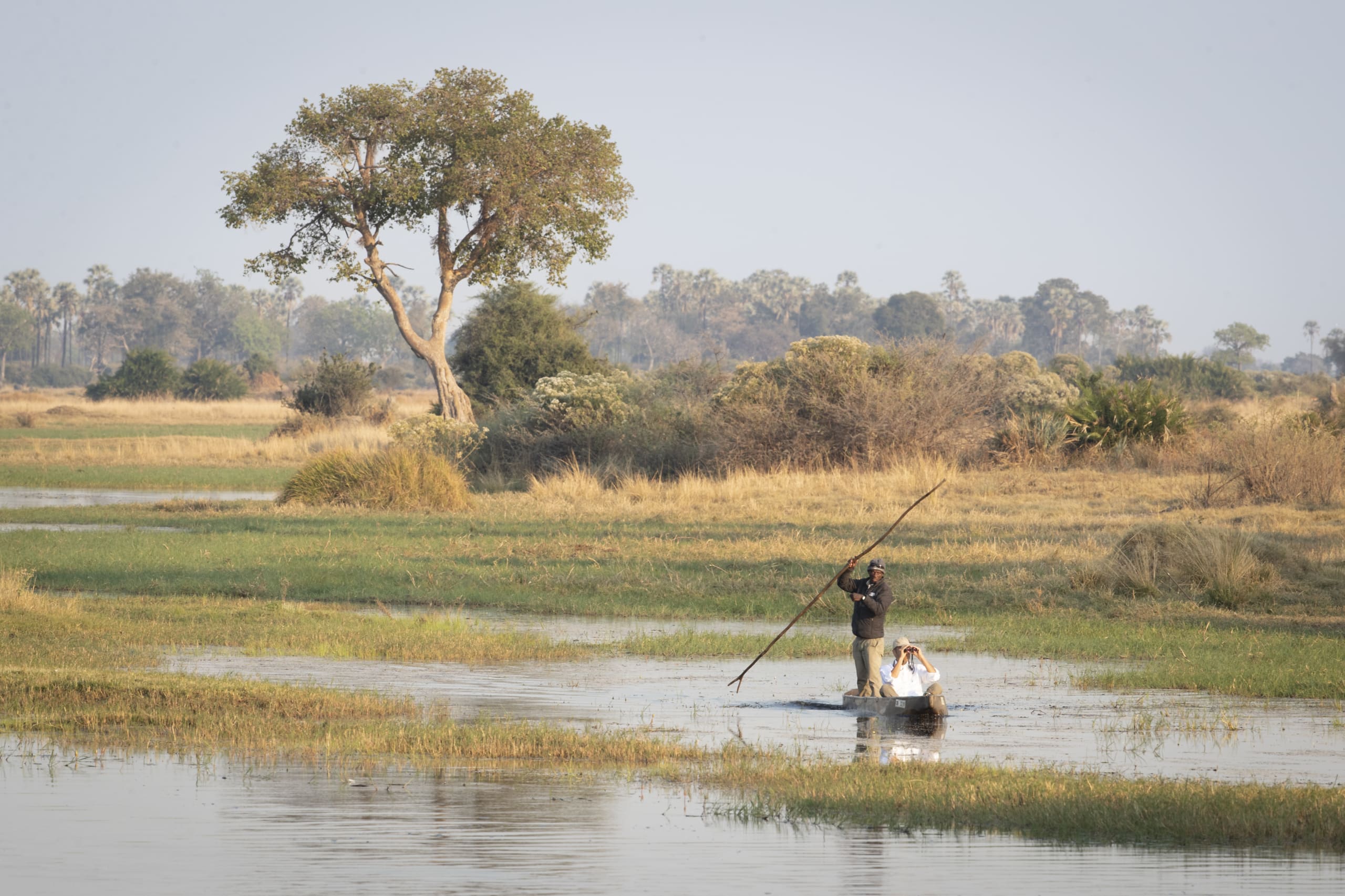 And we were off in traditional dug-out canoes called mokoro! My poler was head guide Water Setlabosha, who has been with the expedition from the very start; he was born in the delta and knows it like the back of his hand. Navigating the ever-changing waterways of the Okavango required one to live in the now — a steady hand and dexterity with the ngashi (pole), something Water had in spades. He made it look effortless and his concentration was unwavering as he kept a keen eye out for hippos. Though seemingly placid, hippos, particularly mothers with calves, can easily snap a mokoro in half if upset. Luckily, we give them wide berth and they let us pass.
We passed herds of red lechwe, elegant water antelopes with glistening coats. Sometimes sloshing in water almost shoulder deep, the lechwe feed on grasses in and near the waterways, also using them for partial protection from land predators like lions, wild dogs, leopards, and hyenas.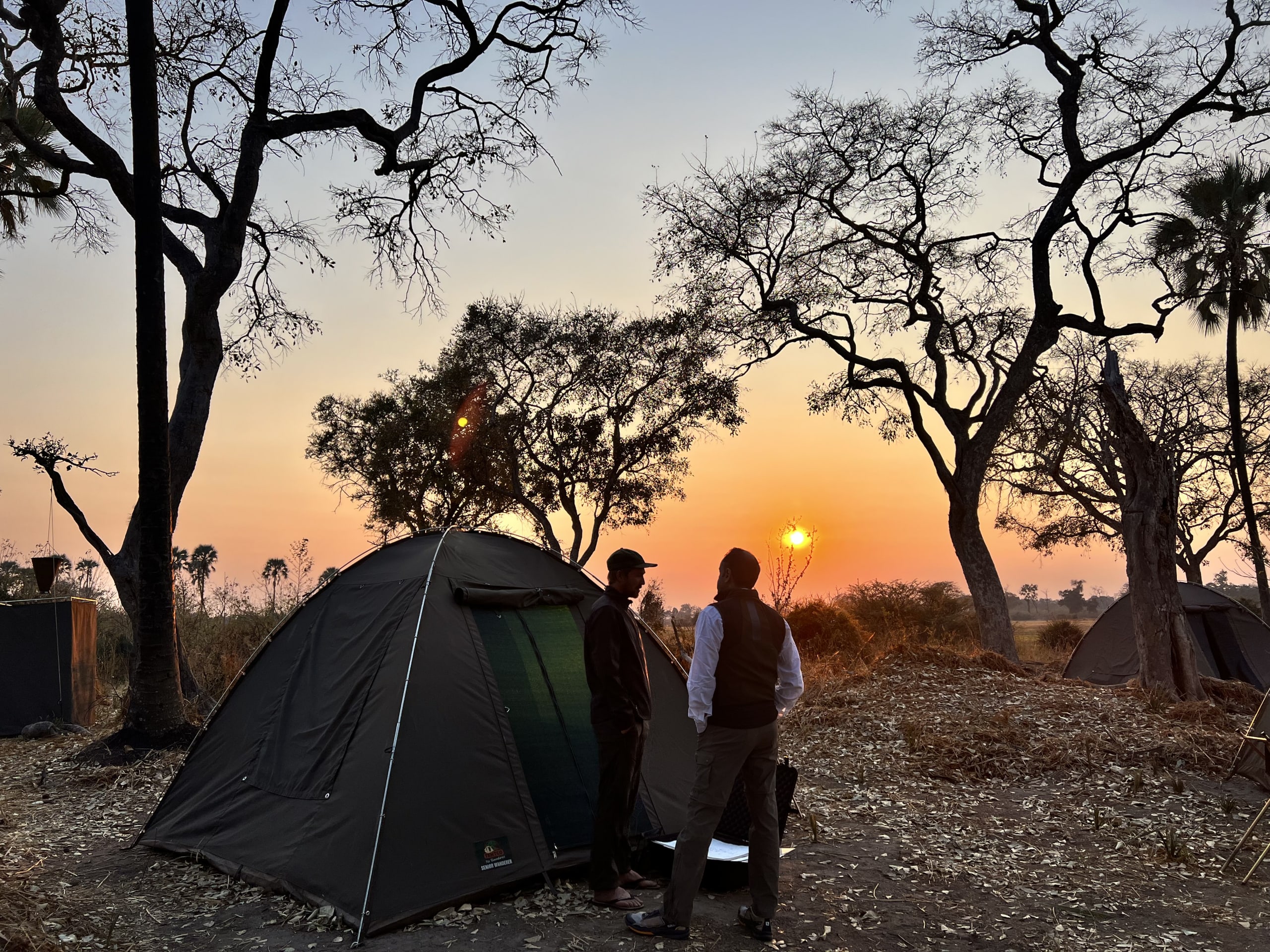 We stopped for lunch and drop-off. The team continued with their journey, with a week left to make it through channels full of hippos, crocodiles and elephants. I bade Steve and the team a fond farewell.