The Healing Power of Yoga
34-mins Talk
Learning & Wisdom, Yoga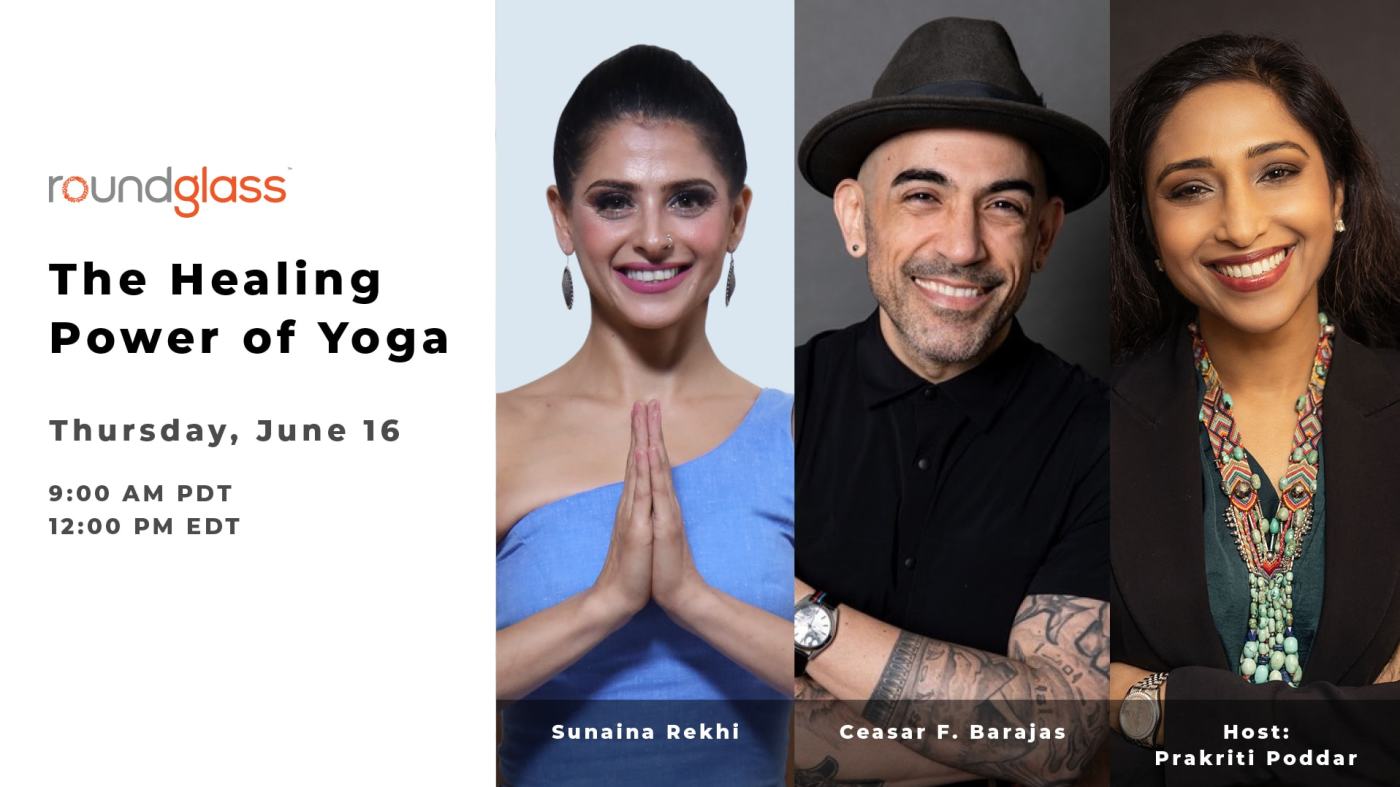 About this class
In celebration of International Yoga Day, join us for a conversation with psychotherapist Sunaina Rekhi and trauma-sensitive yoga instructor Ceasar F. Barajas on the power of yoga to help us lead more joyful and fulfilling lives.
About the teachers
Born in India, Prakriti Poddar was raised all over the world, moving from one country to another, from one boarding school to another. Amidst the environment changes, she remained fiercely connected to her own spirit. One constant in her life was visiting her grandmother, a prolific healer, and soothsayer who taught Prakriti faith healing before she learned how to read. While she took those lessons for granted for decades to come, she found her way back to her foundations when she began working in mental wellness in 2000. "I'm a firm believer in aligning your mind, body, and spirit as one," she says. "Your being is more than a physical being — it is a divine being." As the global head for mental health and wellbeing at RoundGlass, Prakriti is actively involved in creating an integrated platform for wholistic wellbeing. Constantly building communities, initiatives, and outreach for mental health awareness and support, she focuses on building peace and harmony to address mental and emotional health. She empowers people of all ages in a systematic way, addressing audiences on both private and public platforms about the mind and spirit, peace and wellbeing.
View Profile
Growing up as an abused, angry kid, Ceasar F. Barajas suffered multiple traumas. After spending seven years in the U.S. Navy, he found meditation when he was experiencing PTSD, anxiety and depression, and he credits his practice with being the stabilizer for both his personal and professional life — which has involved everything from working as a classically trained dancer with the likes of Jennifer Lopez and Will Smith to leading fitness classes of all kinds. "Meditation doesn't mean to stop thinking, it asks of you to slow down," he says. "Slowing down then enables you to listen, really listen, to yourself. Meditation is just mindful thinking." Having found his calling as a trauma-sensitive certified yoga instructor, meditation teacher and breathing techniques instructor, Ceasar specializes in mindful resiliency for trauma recovery and compassion fatigue. He's taught all over the world and served as a guest panelist and instructor at Columbia, Rutgers and Fordham universities.
View Profile
Sunaina Rekhi is passionate about helping people move trauma and trapped emotions through their body to heal stress. She has over 10 years of experience studying and teaching yoga, and is an advocate for sustained wholstic wellness regardless of age or ability.
View Profile