Joy of Balance
Rizzoli (2022)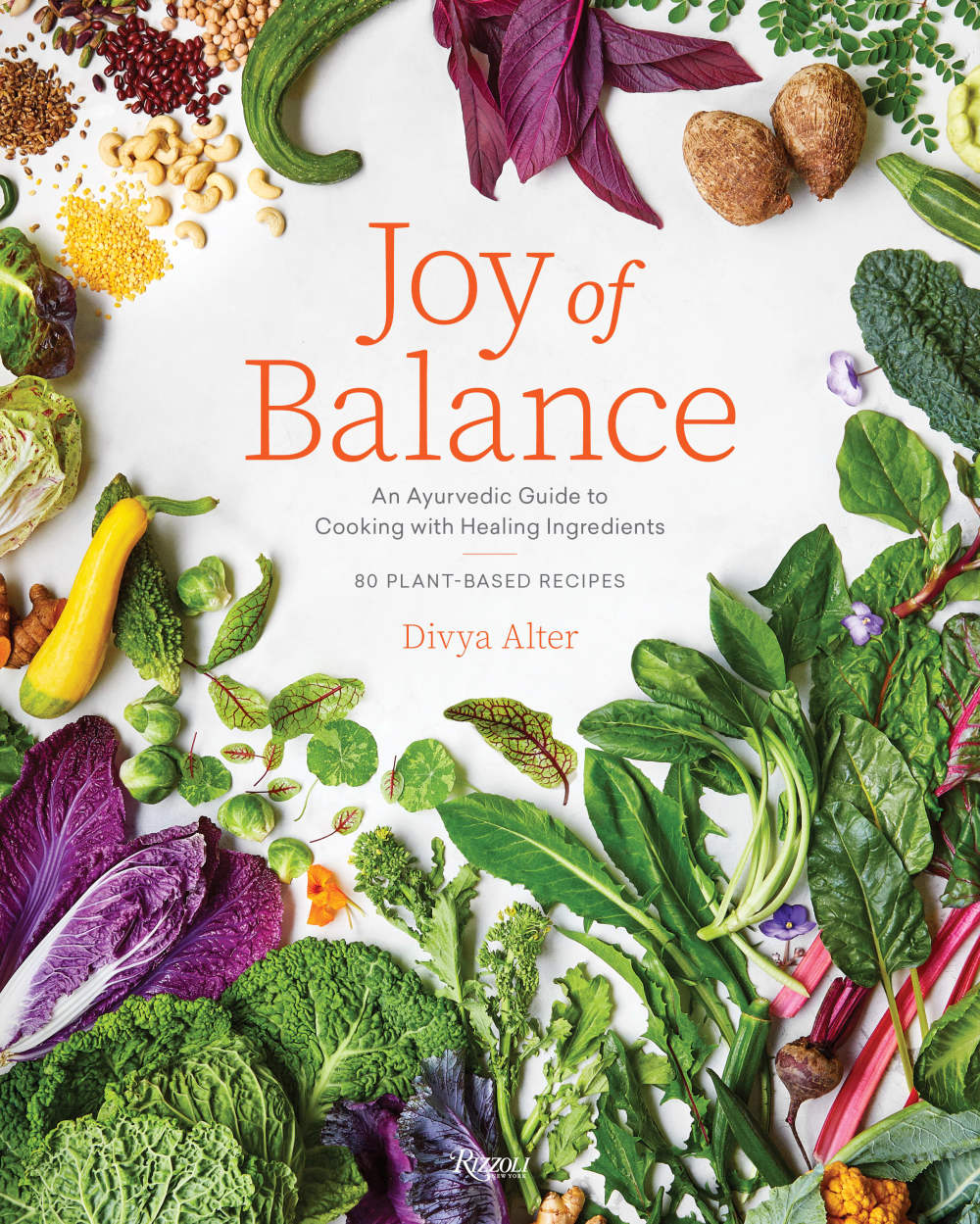 A modern guide to Ayurvedic home cooking, Joy of Balance is a sequel to New York-based restauranteur Divya Alter's first book, What to Eat for How You Feel. As an Ayurvedic practitioner, Alter offers a culinary education, based on the ancient Indian system of medicine, on choosing the right food for healing and nourishing our bodies. Rather than diets or deprivation of certain food groups, Alter recommends balance, which empowers us to sustainably make the right food choices. Read her easy primer to Ayurvedic doshas and rasas to understand what ingredients suit you, and in what form, then proceed to the simple yet appetizing 80 plant-based recipes. There's a Puerto Rican lentil stew, a dill-mung soup with noodles, a green tabbouleh, asparagus pizza and so much more. Plus, a walnut orange cake with honey syrup just begging to be made. Wellbeing can't be sweeter than this.
READ | DIALOGUE: An Interview with Divya Alter
All books in the Nourishing Library have been chosen by our editors. When you buy one via our Bookshop link, Roundglass may earn a commission.
The Benefits
Divya Alter's Ayurvedic cookbook is a great introduction to:
Choosing food that promotes gut health and emotional wellbeing
Plant-based recipes with nutritious, whole ingredients
An Ayurvedic approach to cooking and eating that works for a global palate