Everyday Superfoods
Bloomsbury (2021)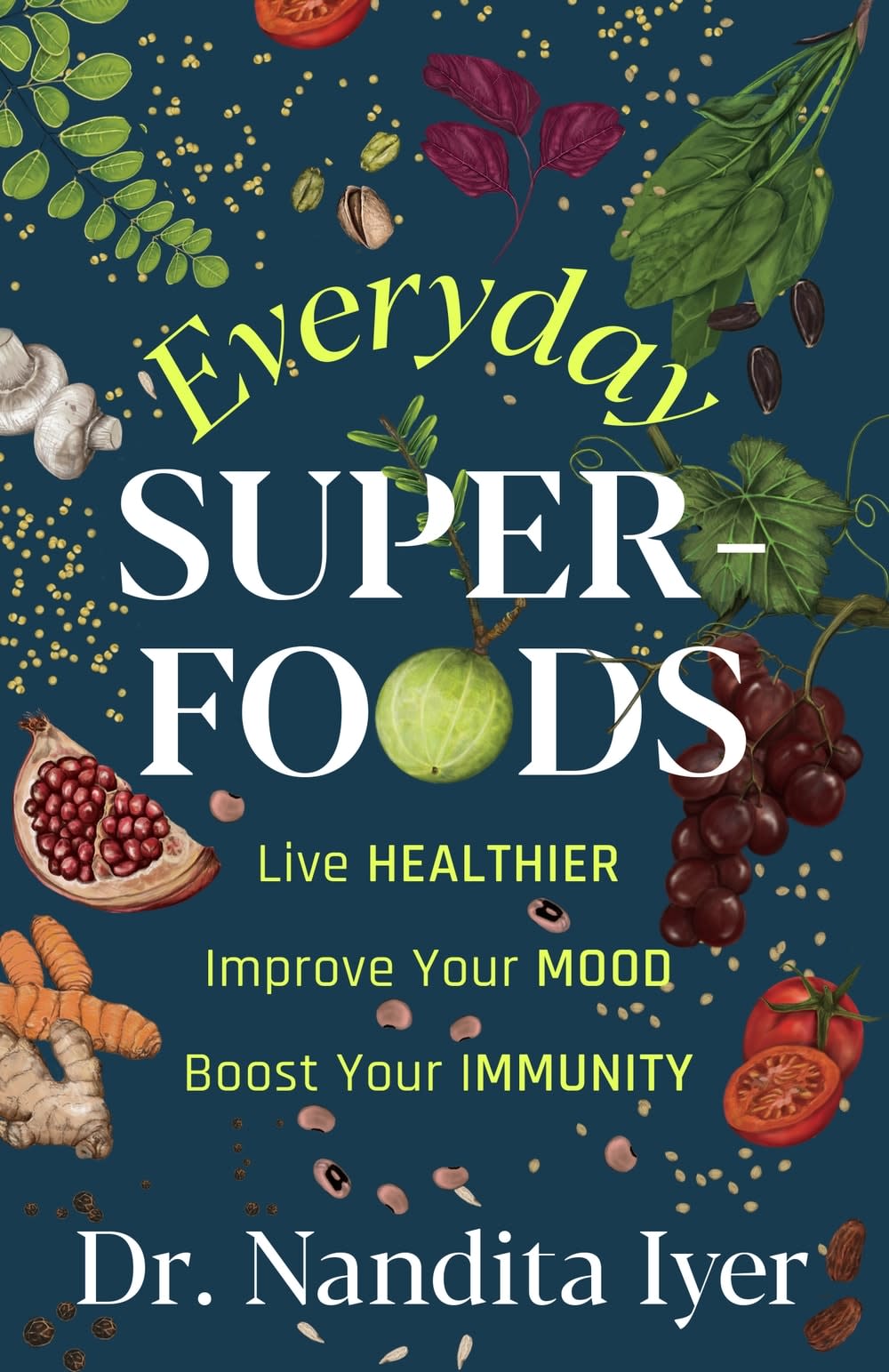 As we navigate between trend and truth, trying to understand what's healthy and what's not, Nandita Iyer is a voice of reason, telling us to look beyond businesses that seek to profit from selling New Age processed foods disguised as superfoods. In Everyday Superfoods, she knocks some of the misused terms and fads that have gained currency in our contemporary universe of food, instead advocating mindfulness about farming practices, eating local, combating health issues like diabetes and obesity with healthy choices, caring for gut health and nutrition, and an overall approach to food as part of holistic wellbeing. Everyday Superfoods comes with easy-to-make recipes such as amaranth risotto with roasted pumpkin, millet surnoli, and pomelo and betel leaf salad, as well as smart, practical cooking ideas, prep tips, and nutritional guidance. Iyer's mantra — "If your great-grandmother ate this, it is probably good for you" — seems a good route to wholesome food choices.

The Benefits
The book offers practical tips to add plant-based nutrition to our diet leading with superfoods or "smart foods"
Develop healthy habits with easy recipes using superfoods.
Superfoods are nutrient-dense and boost general health and wellbeing .
Tips to connect with Mother Earth with seasonal and organic superfoods.